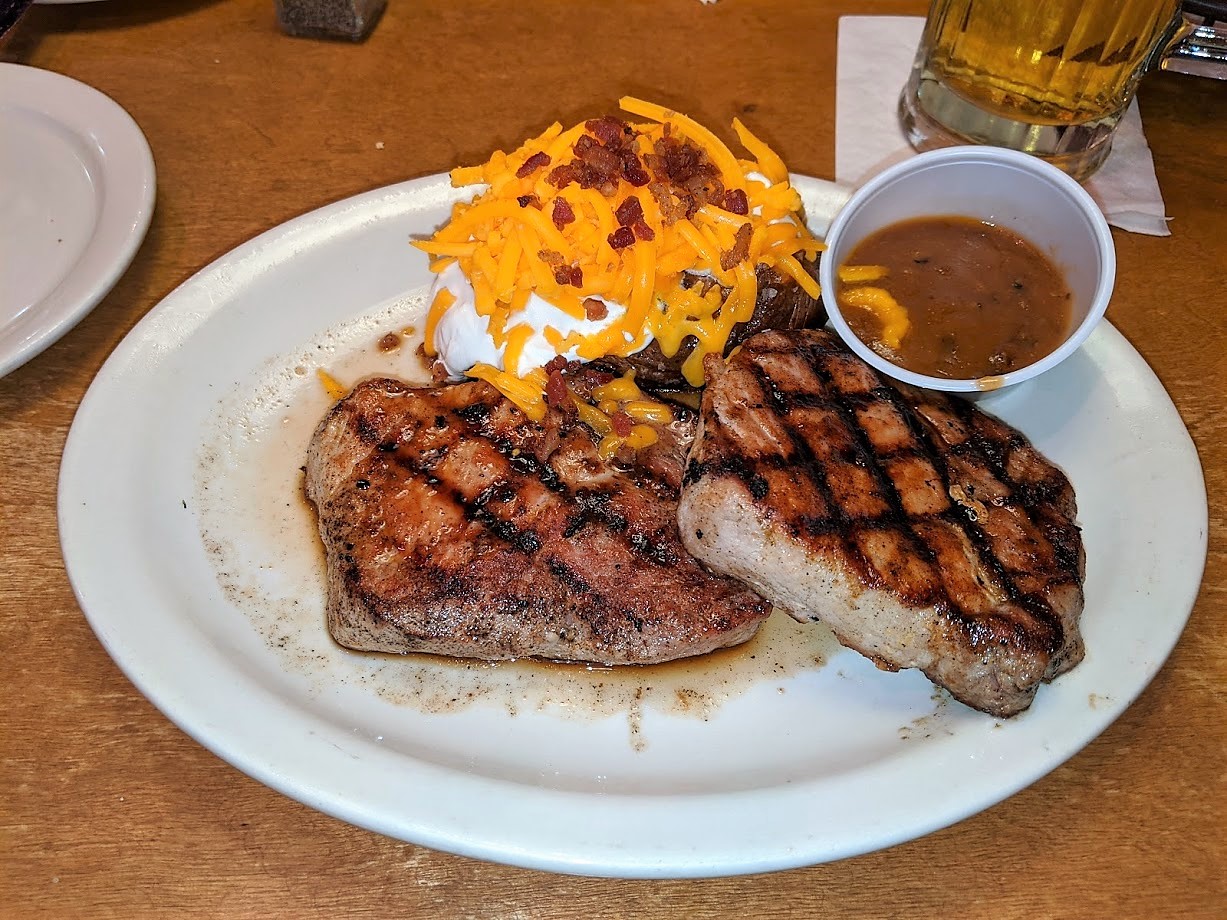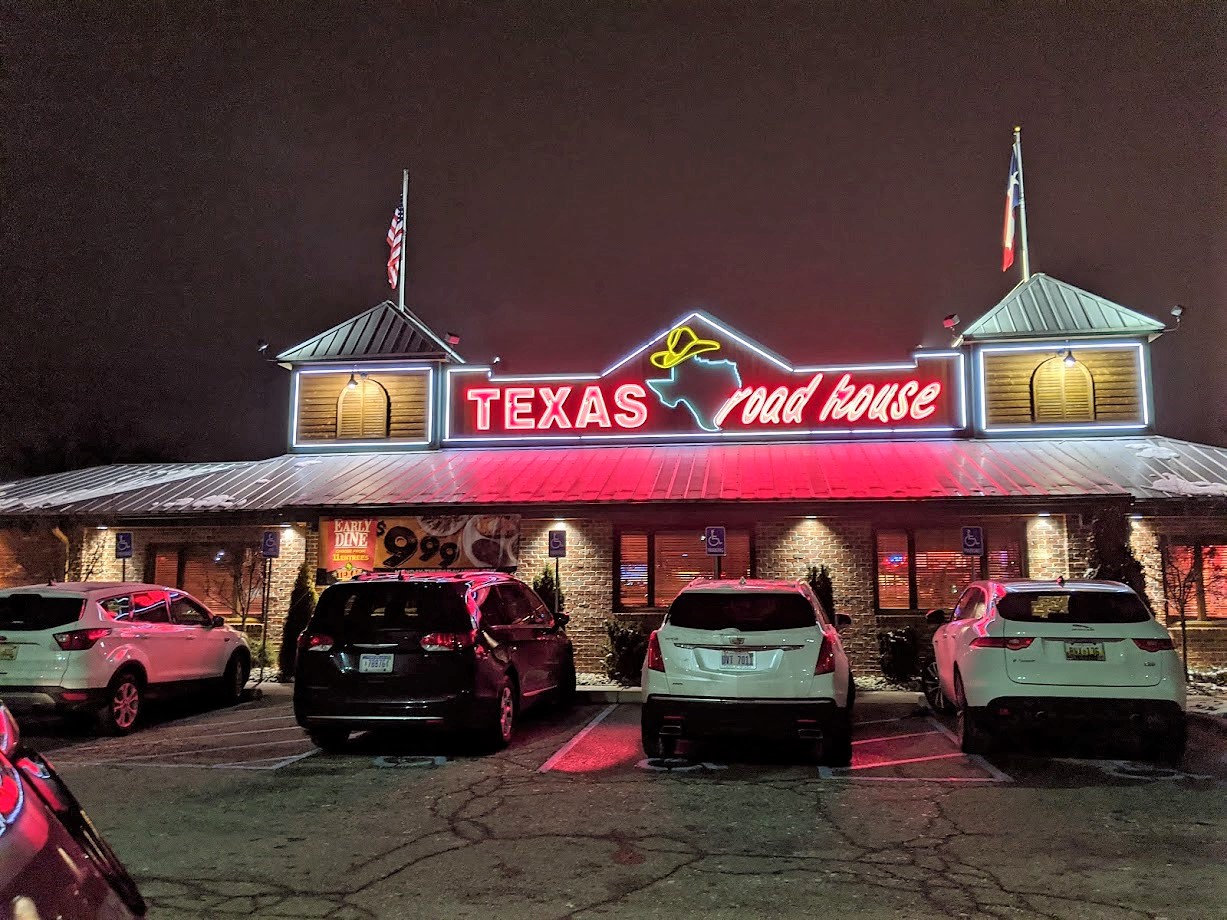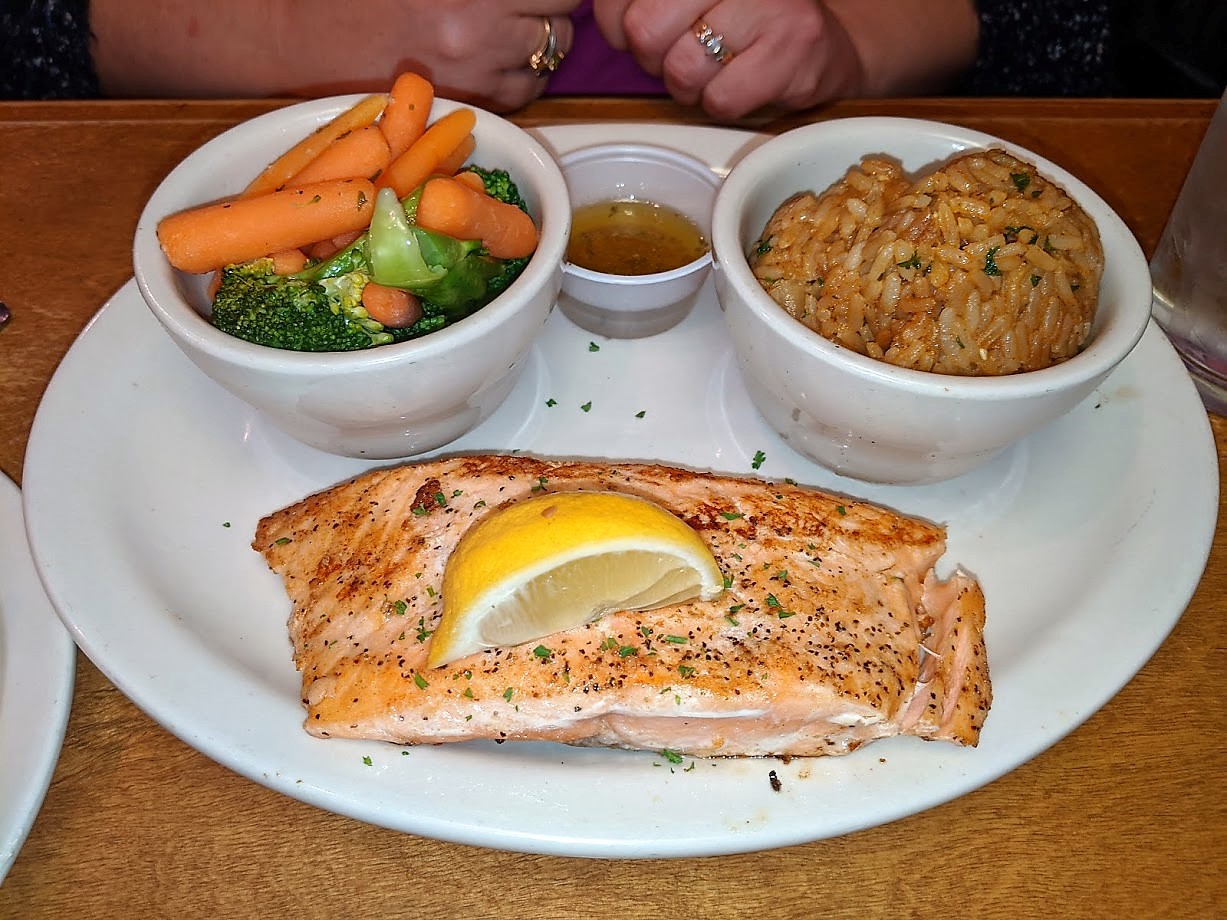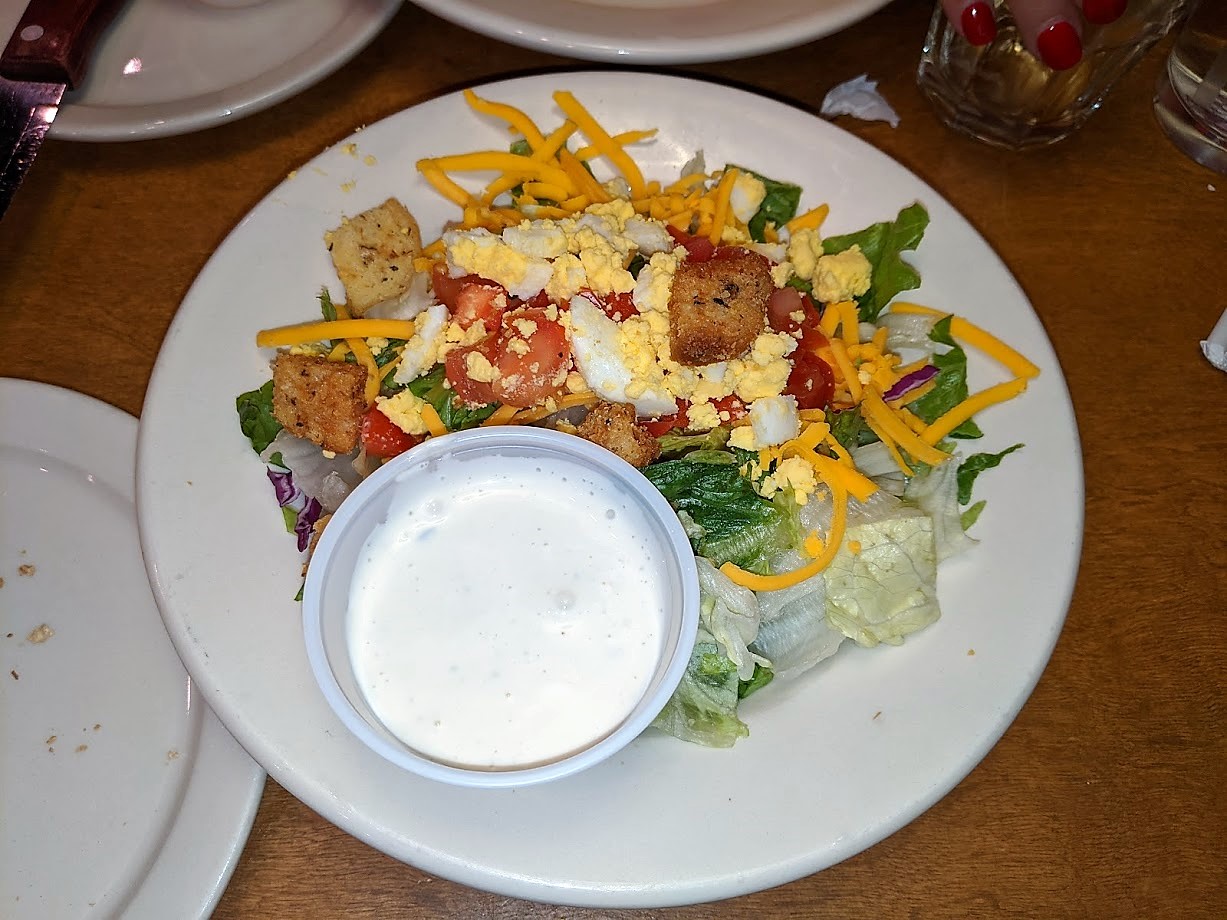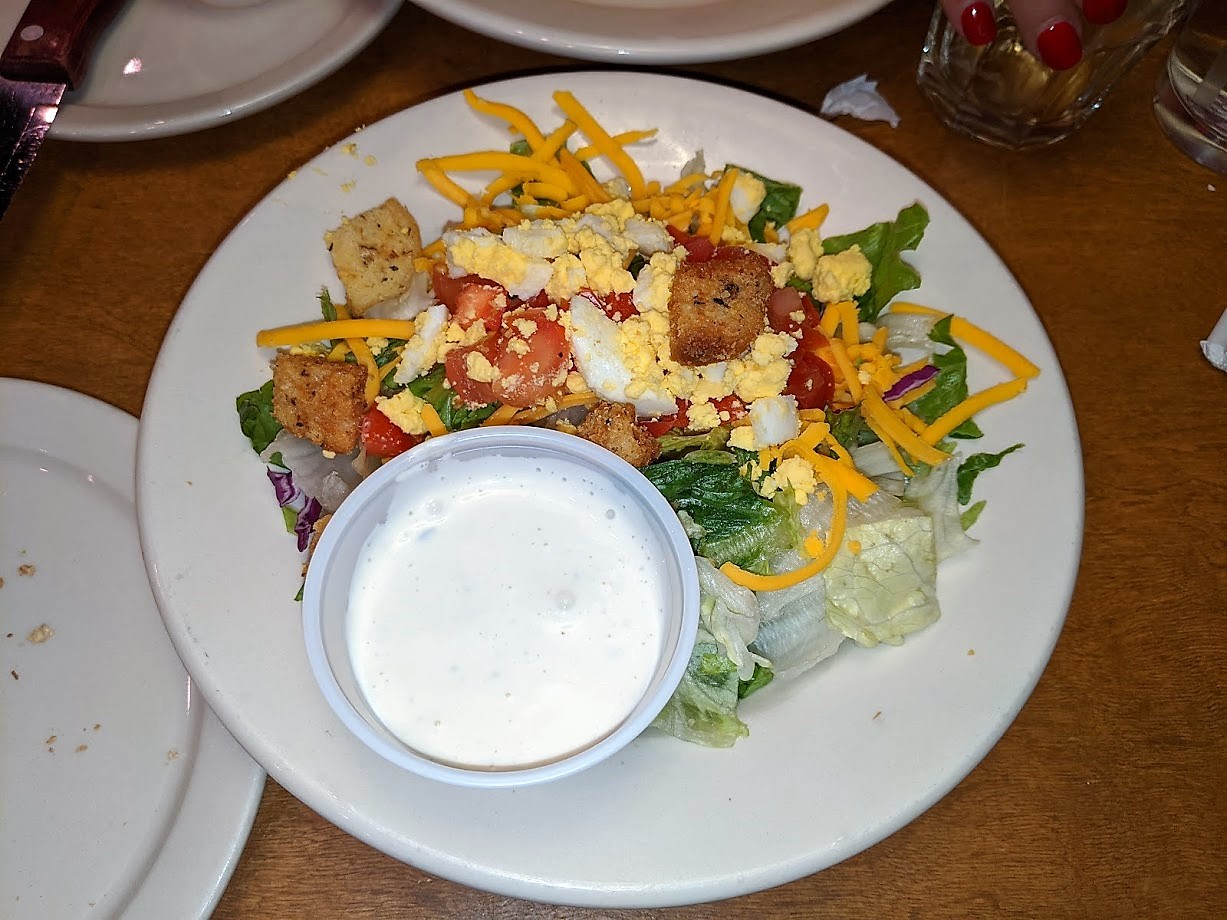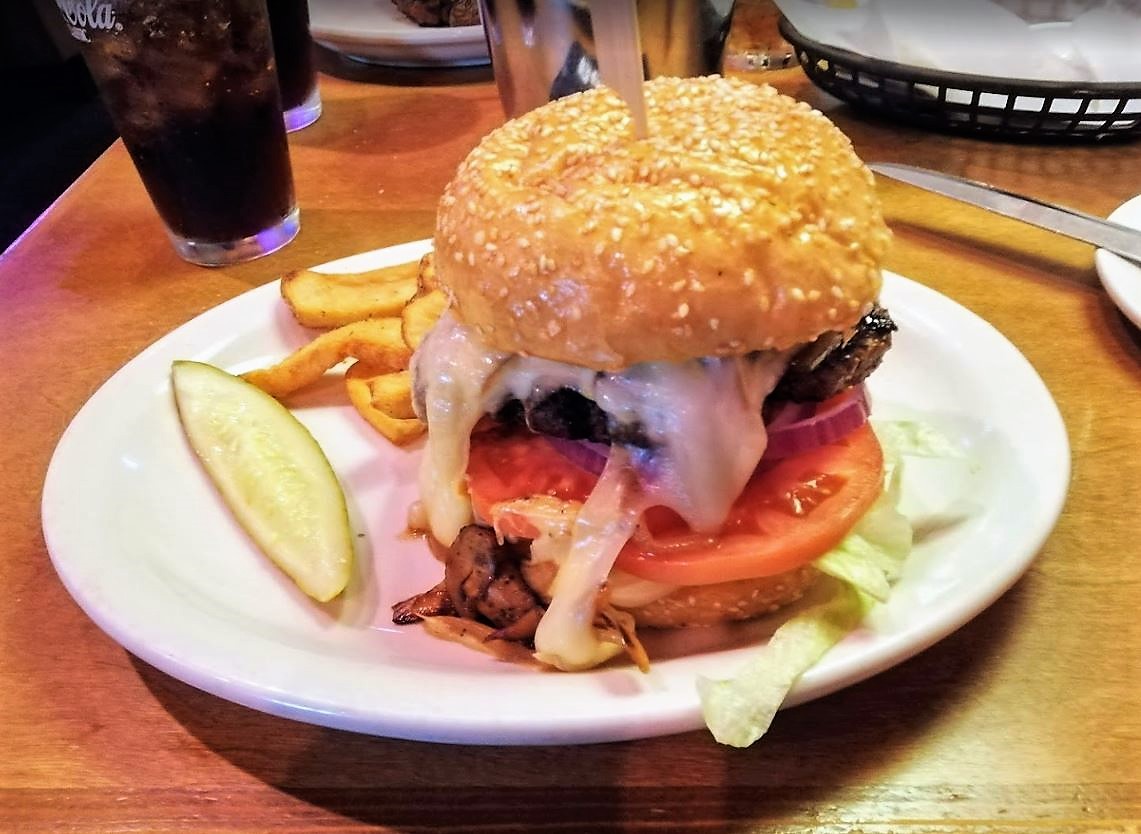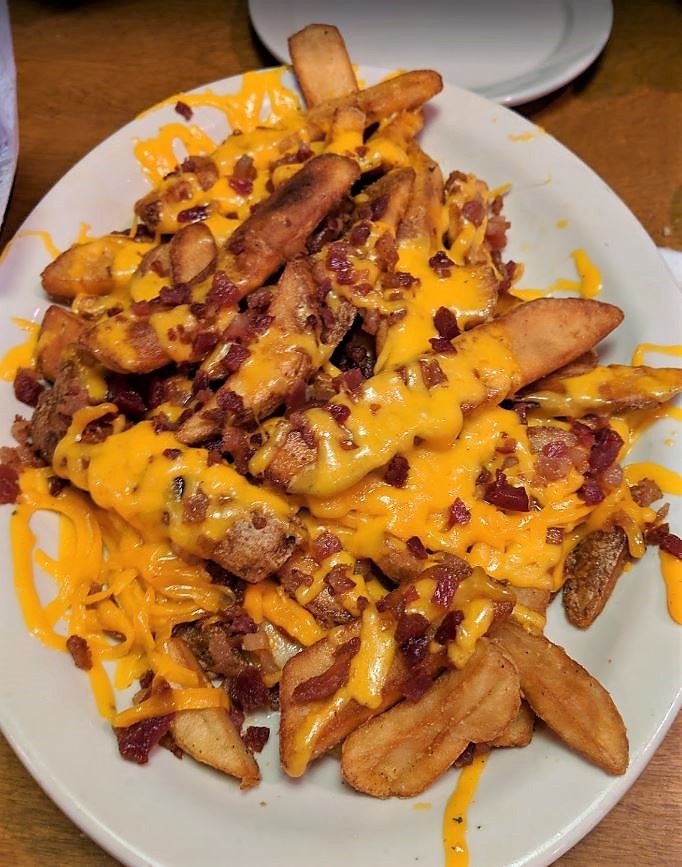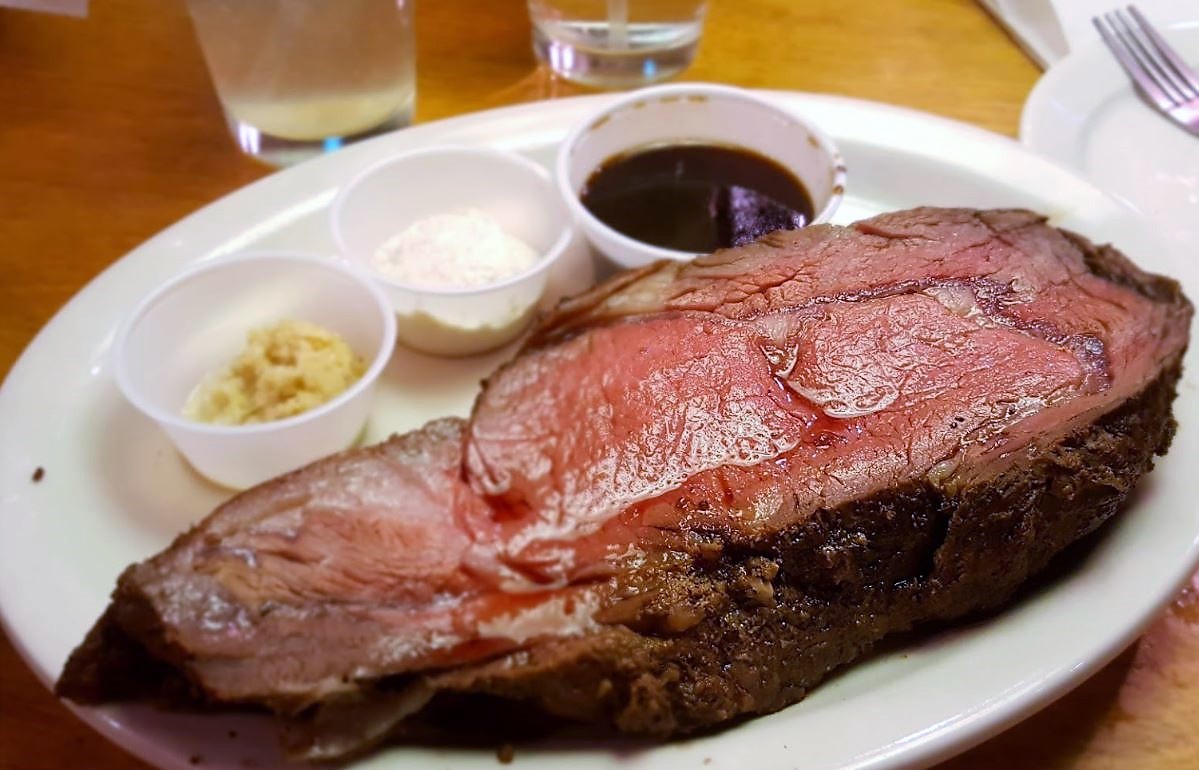 It's Fun Food Friday and this week we are featuring a chain restaurant…McDonalds! Just kidding…it is a chain but not Micky D's, The Texas Roadhouse in Westland on Ford Rd. We received a gift card for Christmas from my brother Richard Becker and his wife Bonnie Becker, so we of course had to give it a try. It reminded me a lot of Logan's Steakhouse, but better. It has rustic western décor, peanuts on the tables, yeast rolls with cinnamon butter and a broad menu ranging from sandwiches, burgers and salads. All their steaks are hand cut in house including their 20oz ribeye which looked a lot larger than 20oz.
Teresa had the salmon dinner with rice pilaf and mixed veggies and I had the pork chops with a loaded baked potato. Both were really well prepared and really tasty. The salmon was a nice portion and wasn't overcooked as (some chain restaurants can tend to do) and the pork chops were boneless loin chops and were super tender. Prices were very reasonable – $14.99 for the salmon and $13.99 for the pork chops…some places charge more than that for a burger.
Even though it was crowded (1 ½ hour wait) we were able to get in rather quickly with their call ahead line placement. It is not a reservation but puts you on their waiting list, we were seated within 10 minutes of arriving. Our server Christina was great and she made sure we got a "first time diner" packet which came with a coupon for a free appetizer and a bag of peanuts.
We will definitely go back to this place, maybe we'll try a steak next time. Thanks again to Richard Becker and Bonnie for the gift card that lead us here.
#Fooddudereviewed #funfoodfriday #texasroadhouse #handcutsteaks