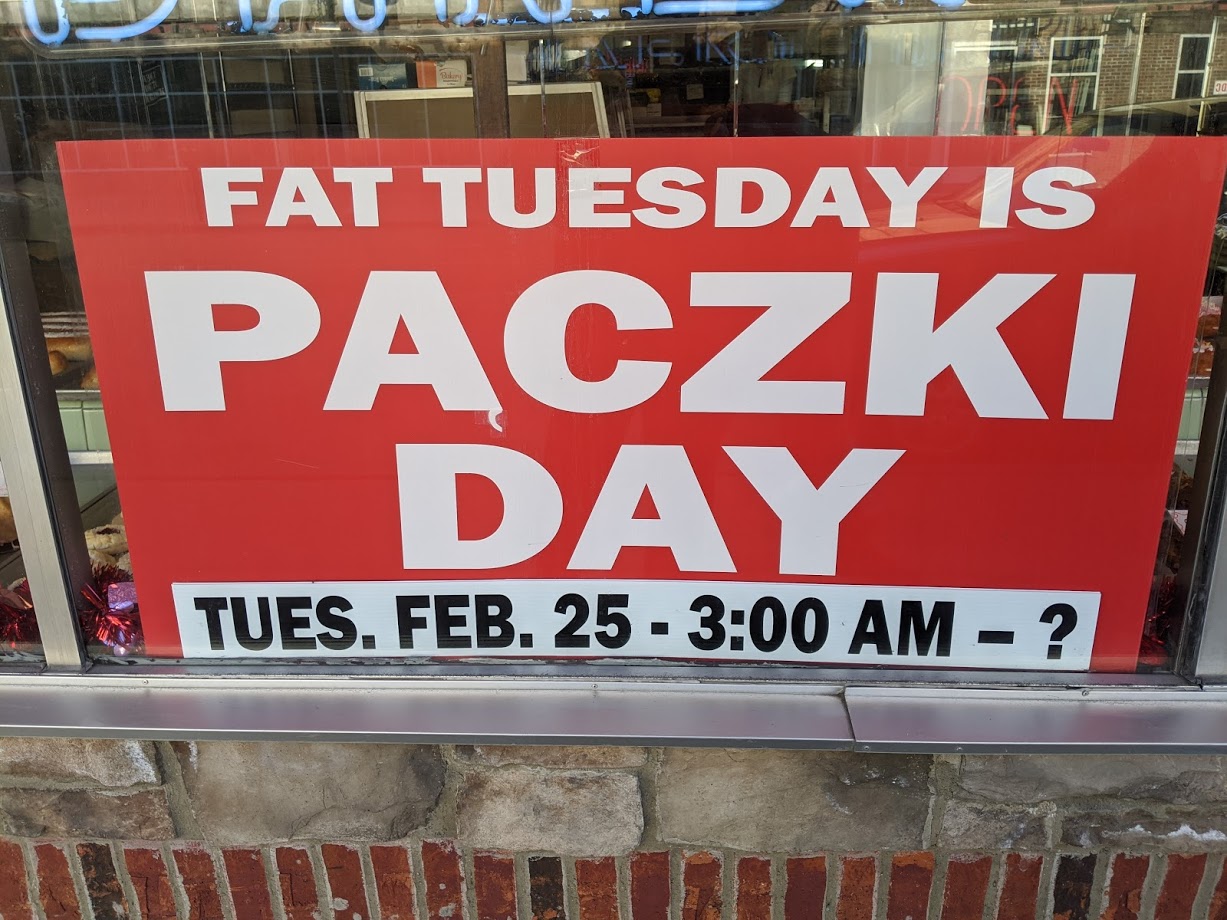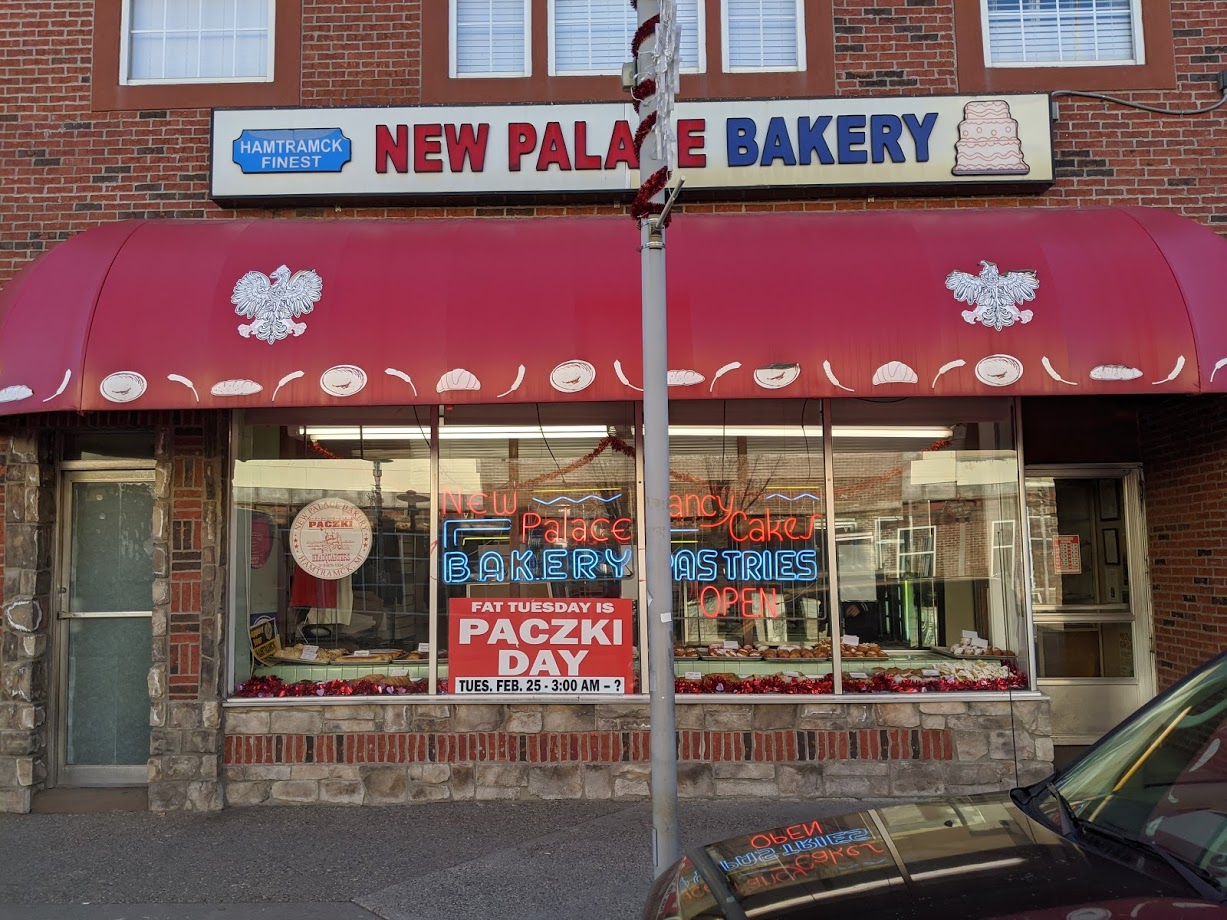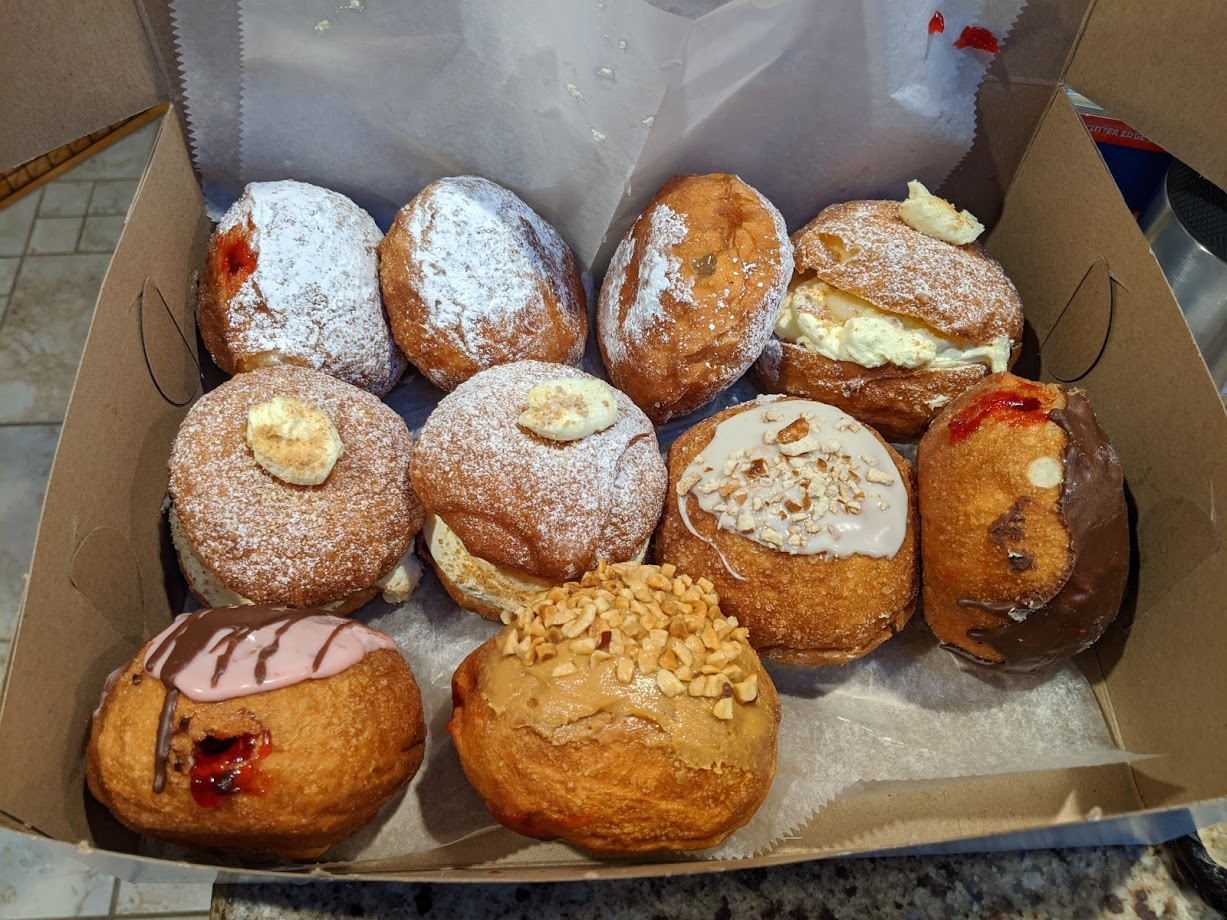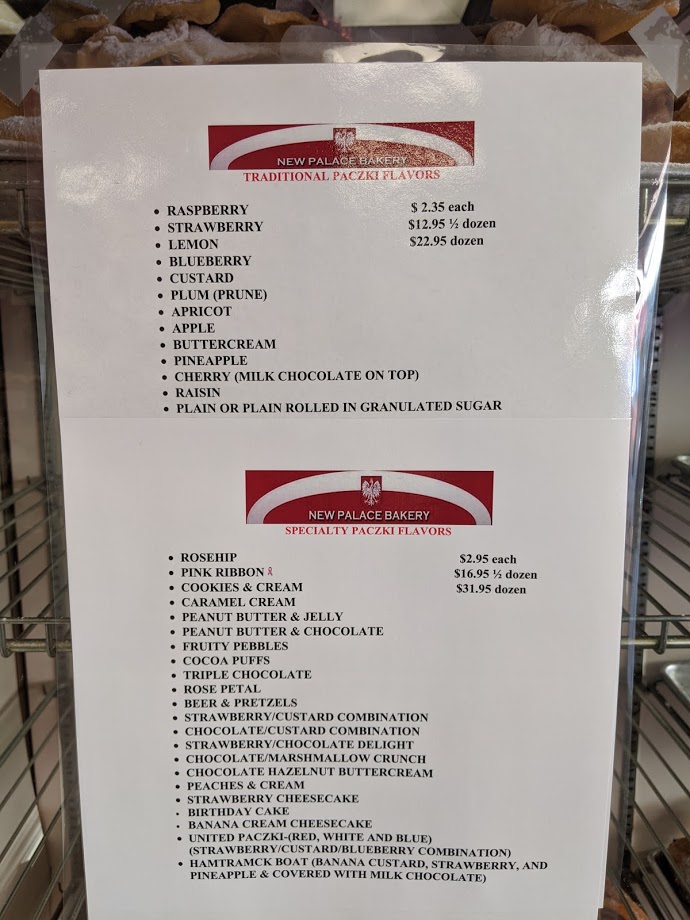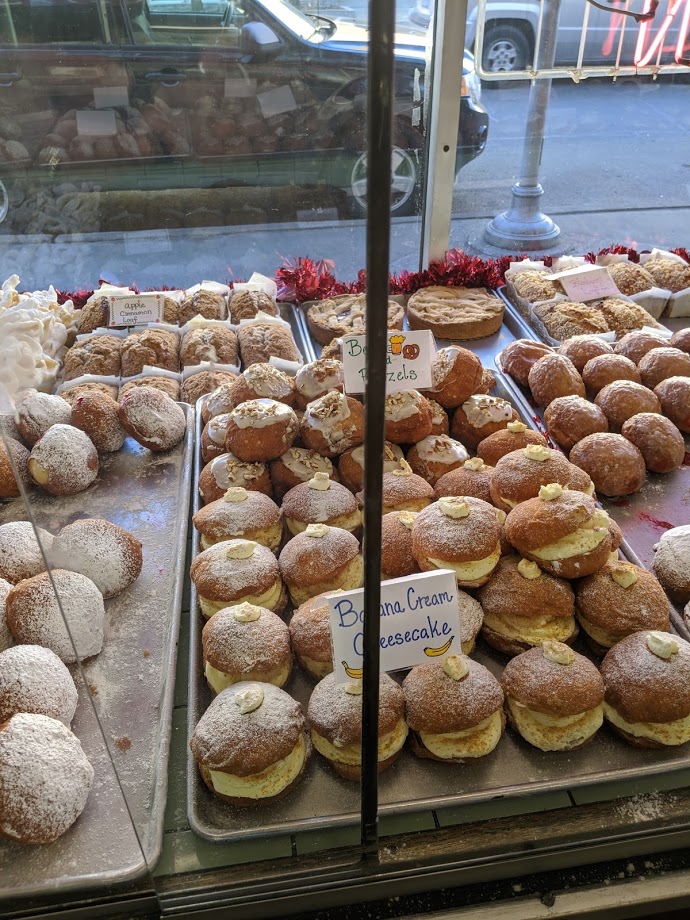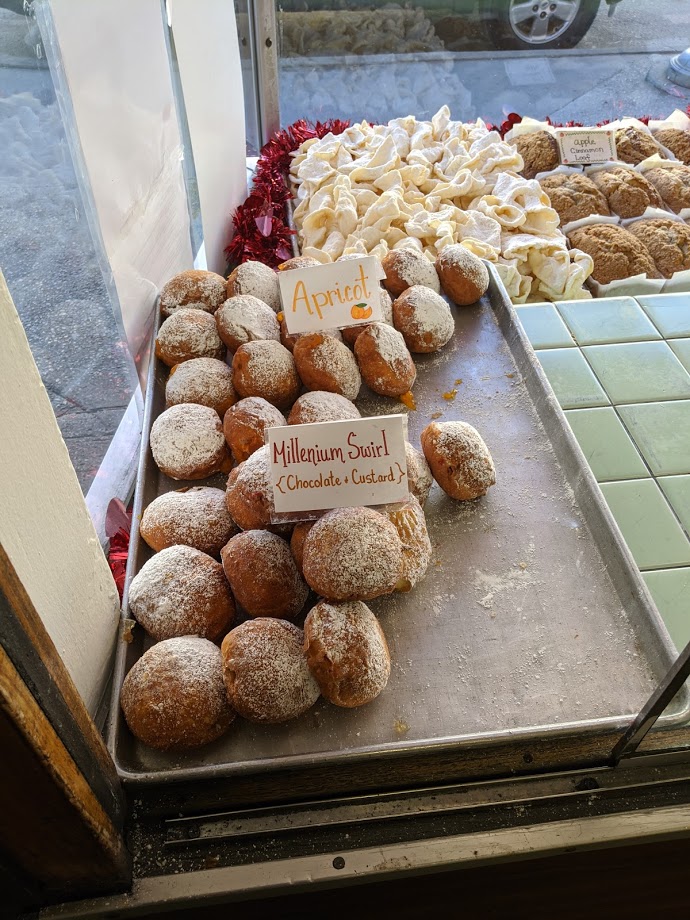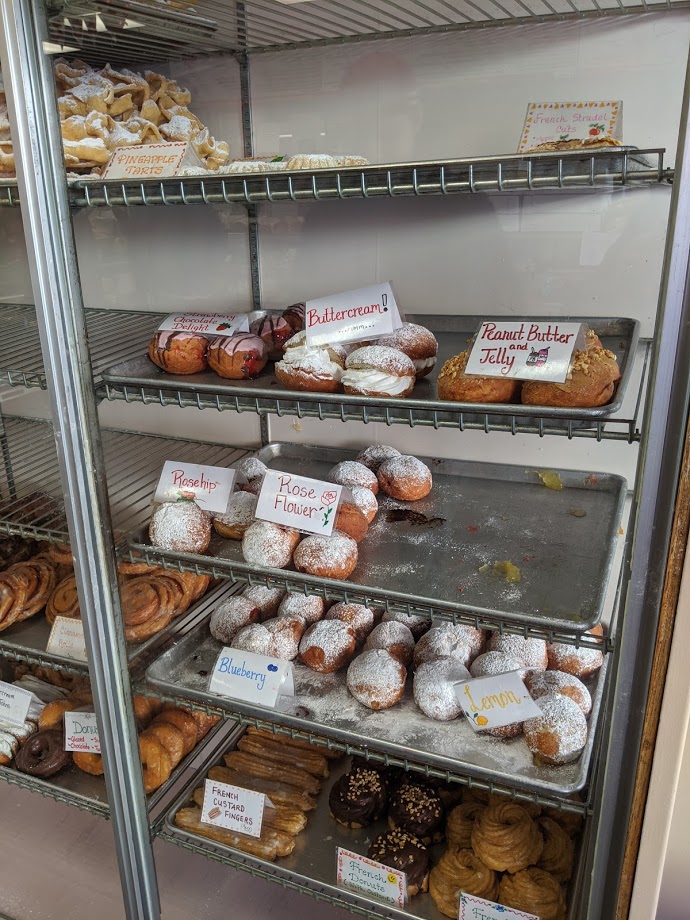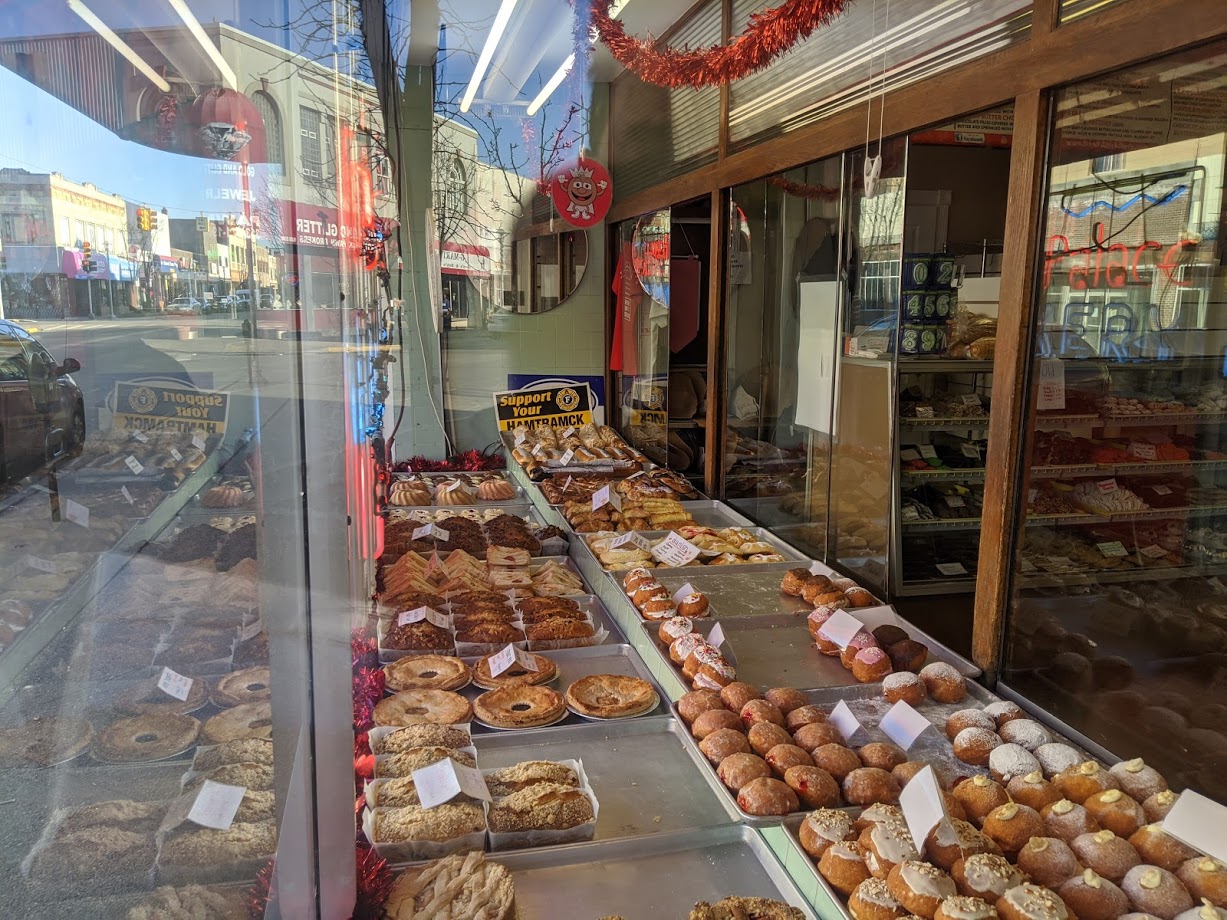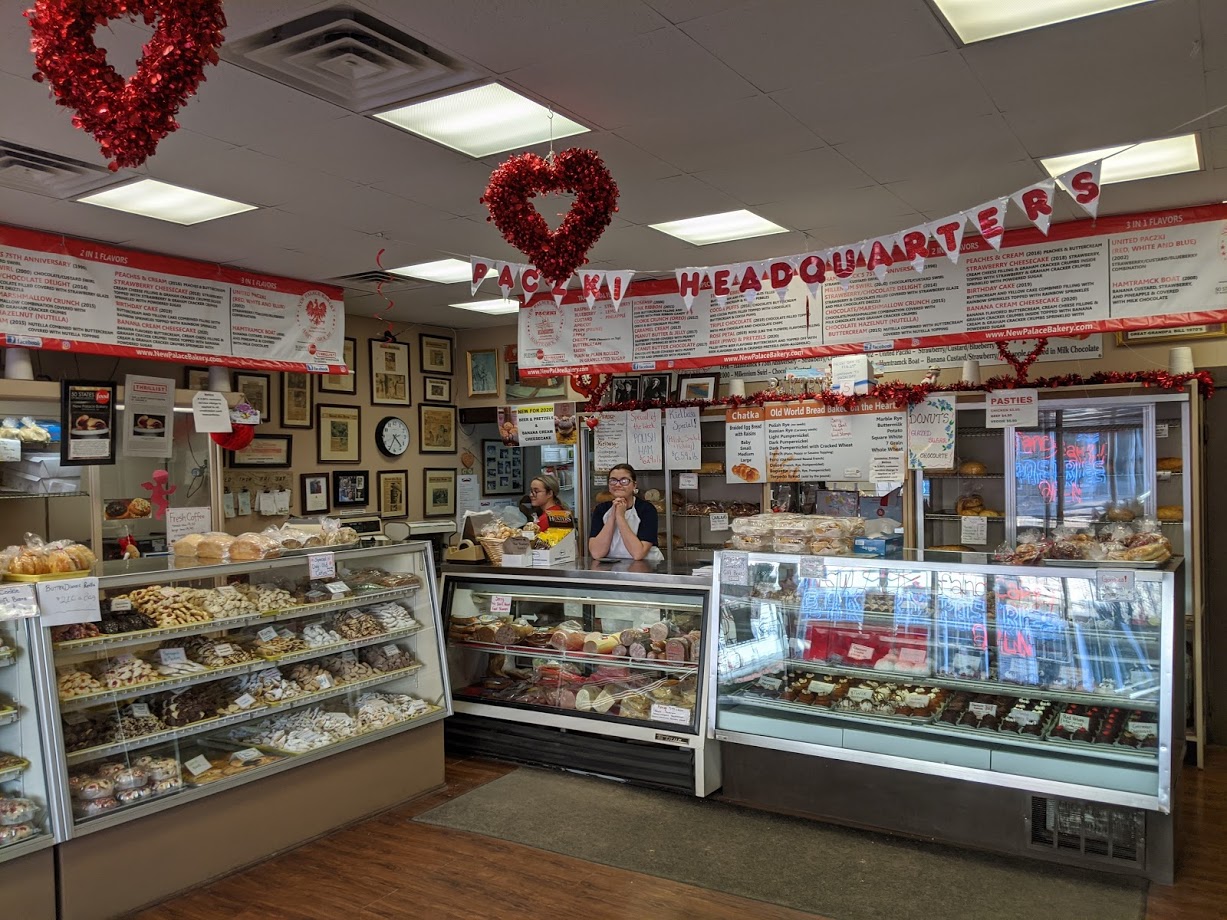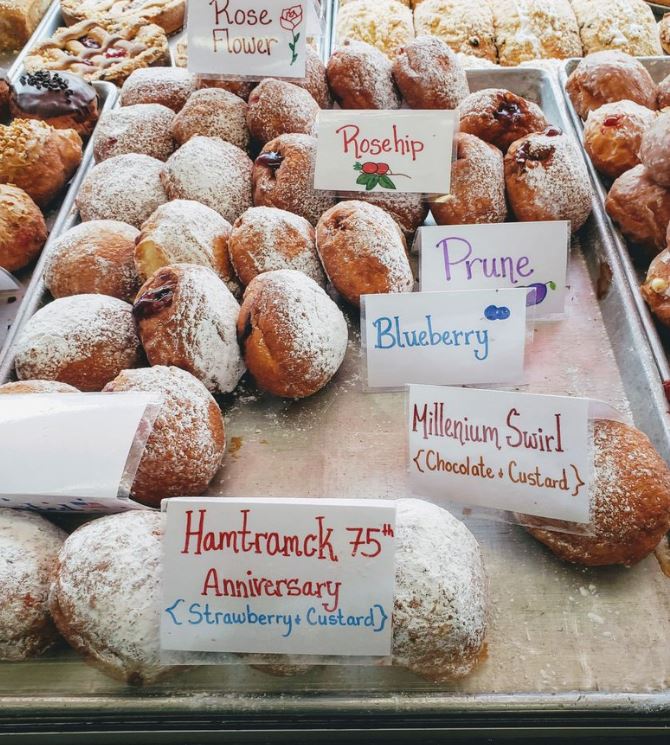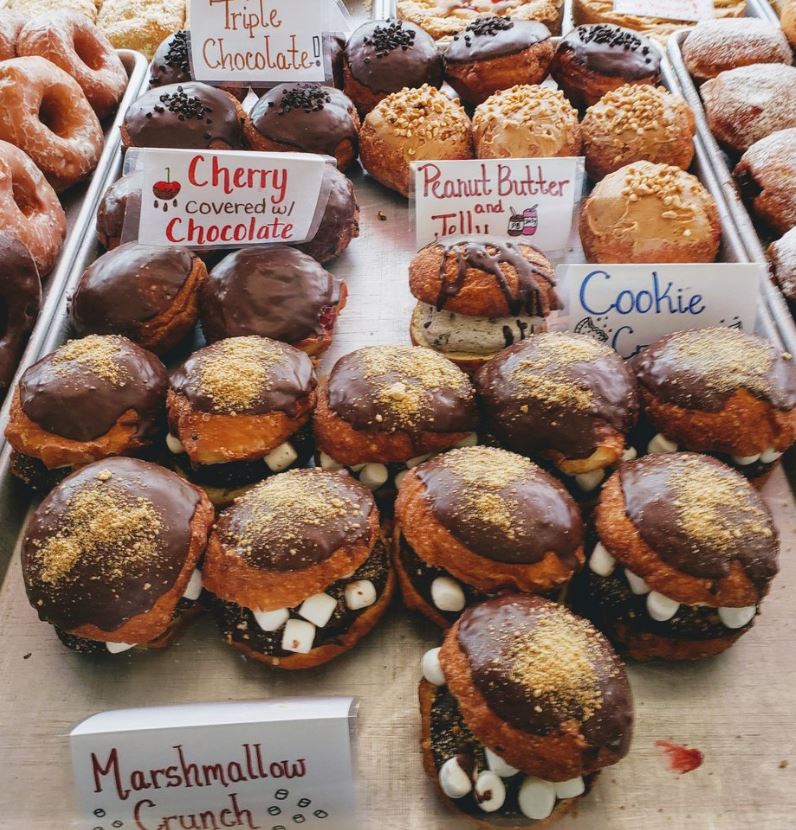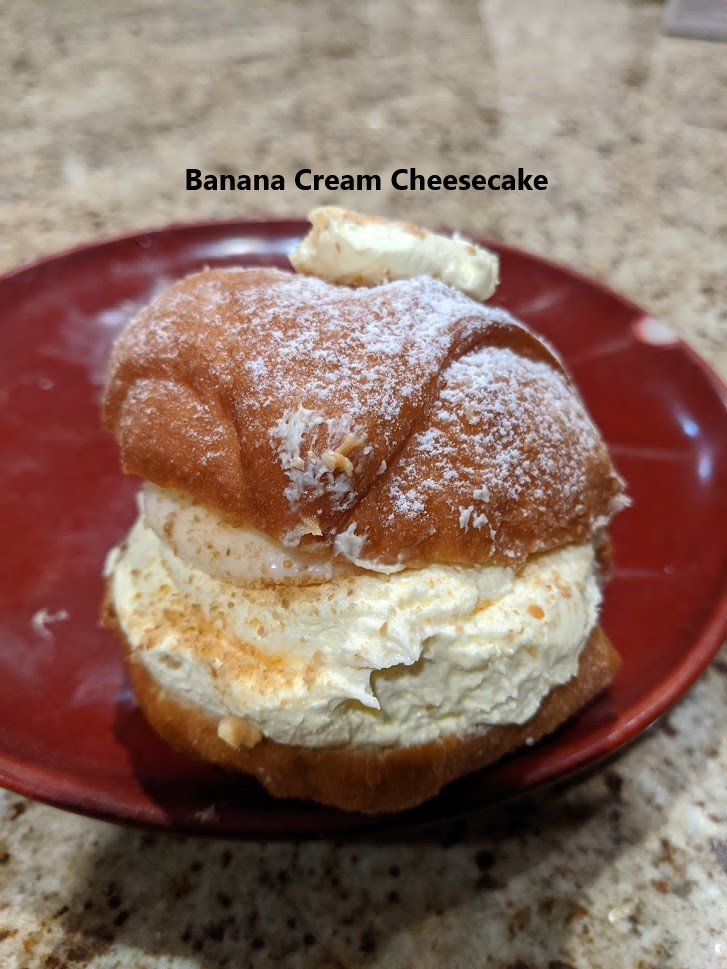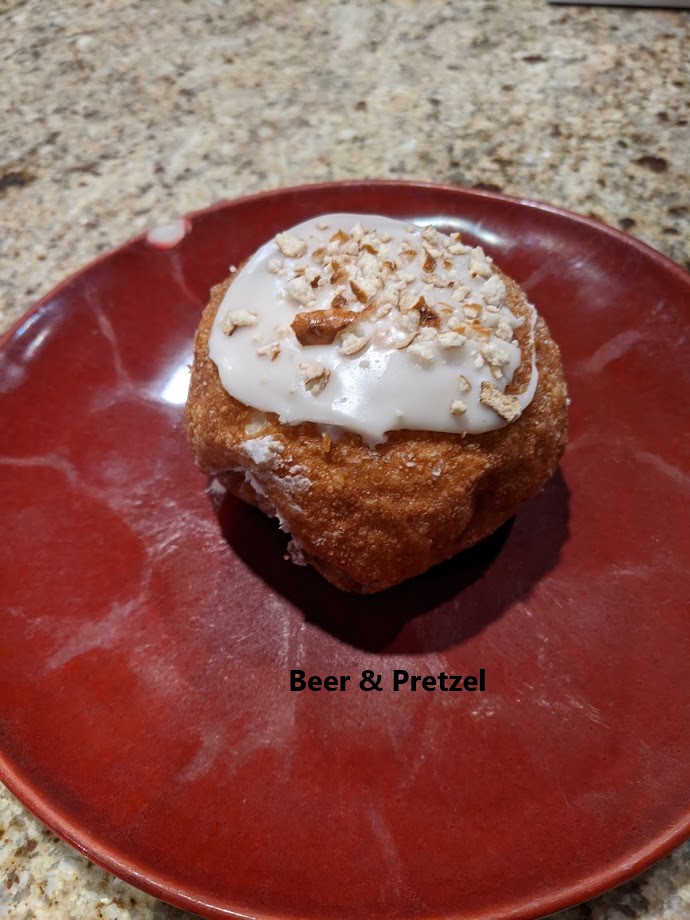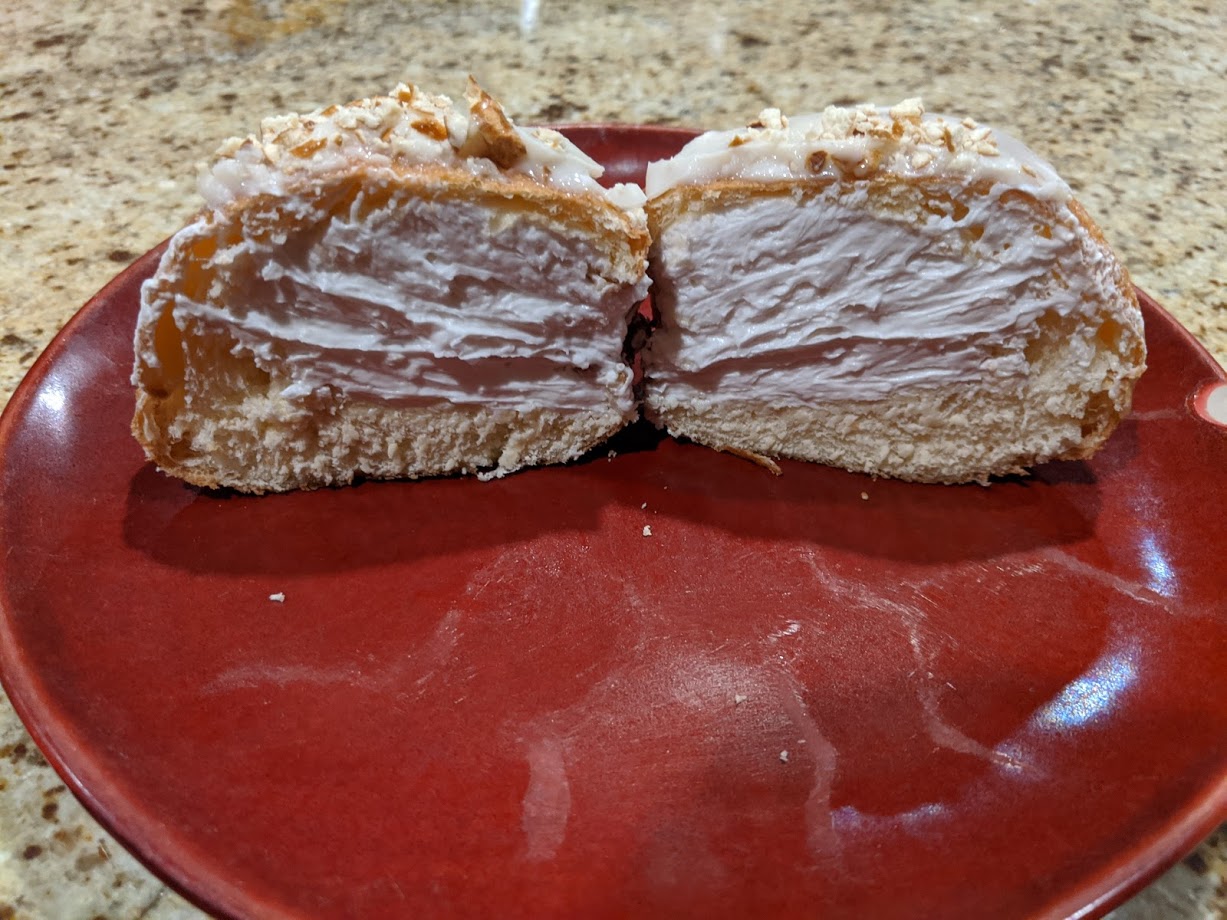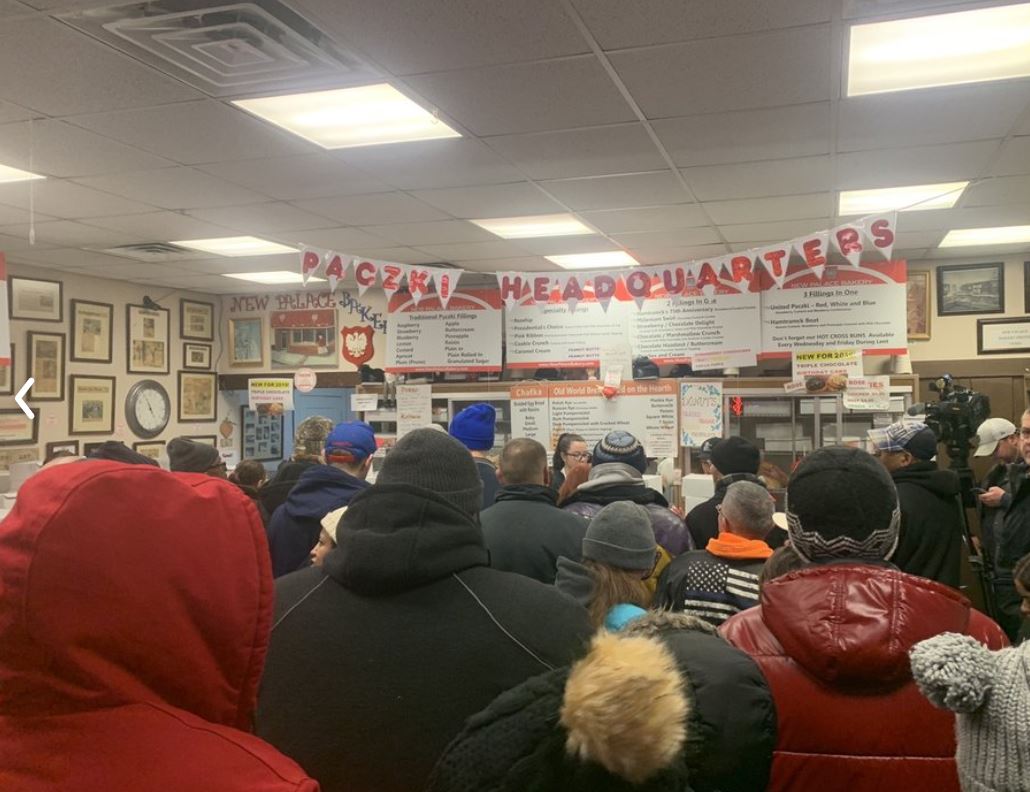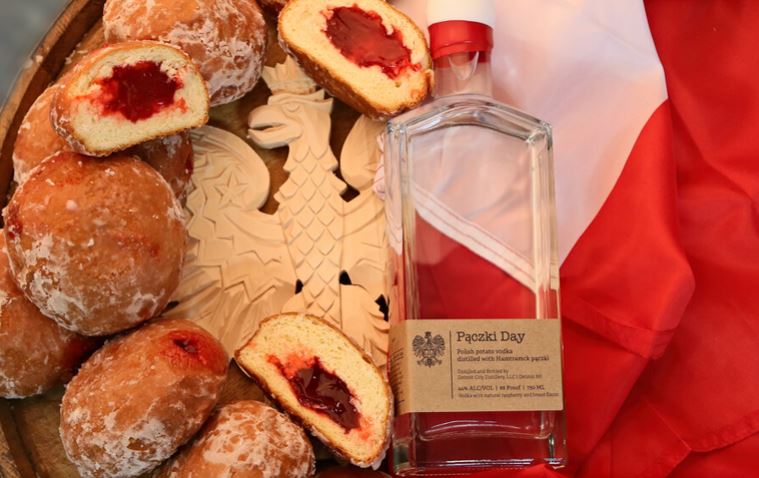 I know it is supposed to be Fun Food Friday but let's look forward to next Tuesday…FAT Tuesday and the Paczki. Not going to go on and on about them but what's not to love. Fried dough stuffed with sugary sweet goodness and topped with more sugar. There are a lot of bakeries and grocery stores that try to make a good Paczki but the New Palace Bakery in Hamtramck is considered to be ground zero for Paczki Day in our area.
Located at 9833 Joseph Camapu people are known to line up early and wait in long lines to get their hands on their yummy goodness. They are open from 6AM to 6PM daily and closed on Sundays however they open at 3AM next Tuesday. They offer a wide variety of Patzki's from the traditional fruit and cream filled to specialty flavors, in total there are 35 flavors to choose from. Unlike the grocery store Paczkis these are loaded with filling, it takes up more than 50% of the inside space. This year they are offering a beer and pretzel paczki which is filled with a beer flavored butter cream, topped with a beer glaze and crushed pretzels which was good, a little sweeter than I expected. Also a banana cream cheesecake paczki which is filled with banana flavored buttercream, cream cheese filling and graham cracker crumbs then topped with more banana cream and graham cracker crumbs.
You don't have to wait until Tuesday! Go out and get them now, but expect to wait in line, especially this weekend through Tuesday.
#fooddudereviewed #funfoodfriday #fattuesday #paczki
As a side note…Detroit City Distillery is releasing a Paczki flavored vodka tomorrow just in time for Fat Tuesday.