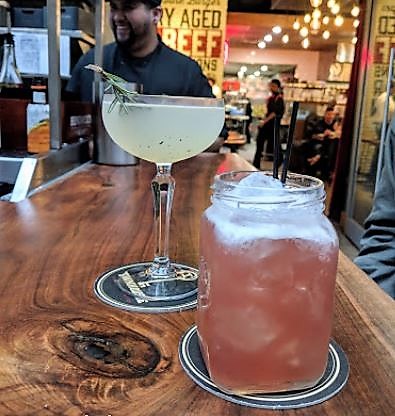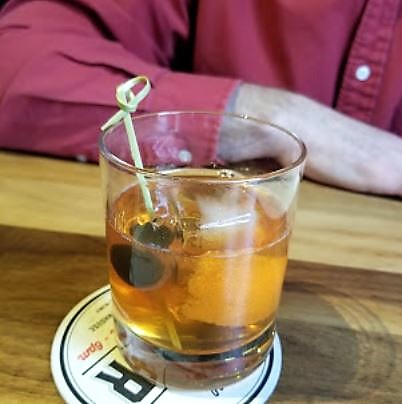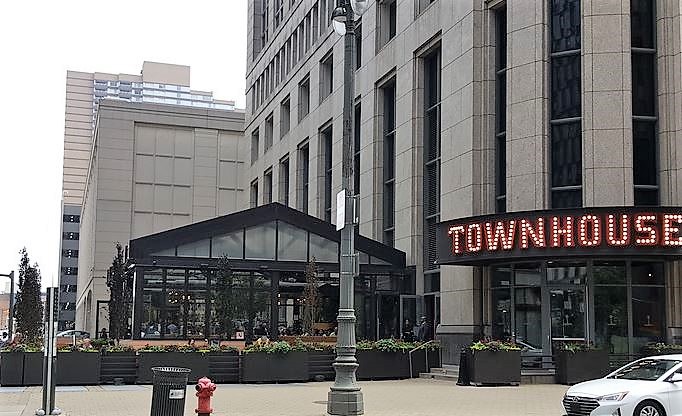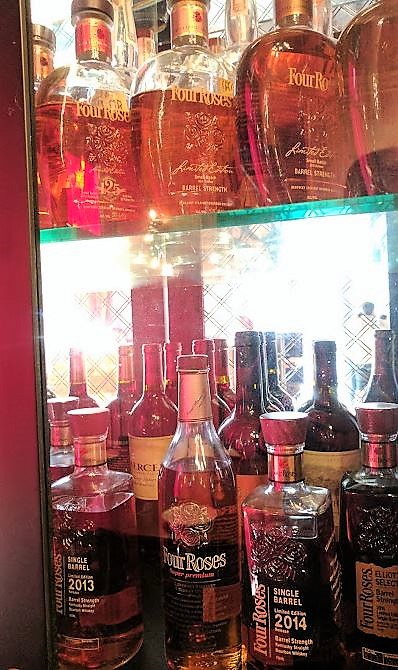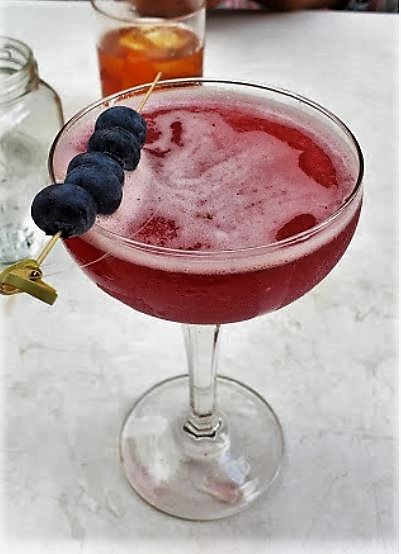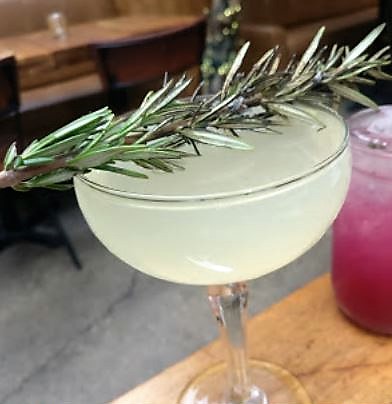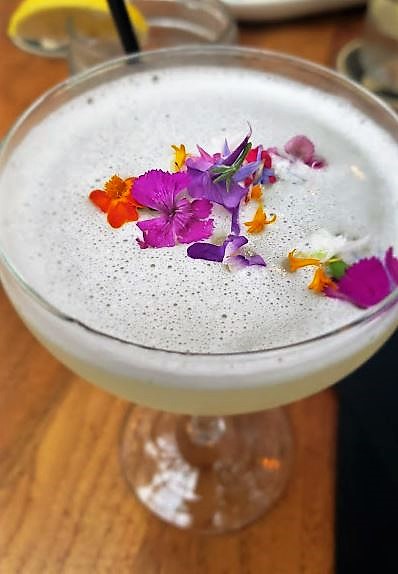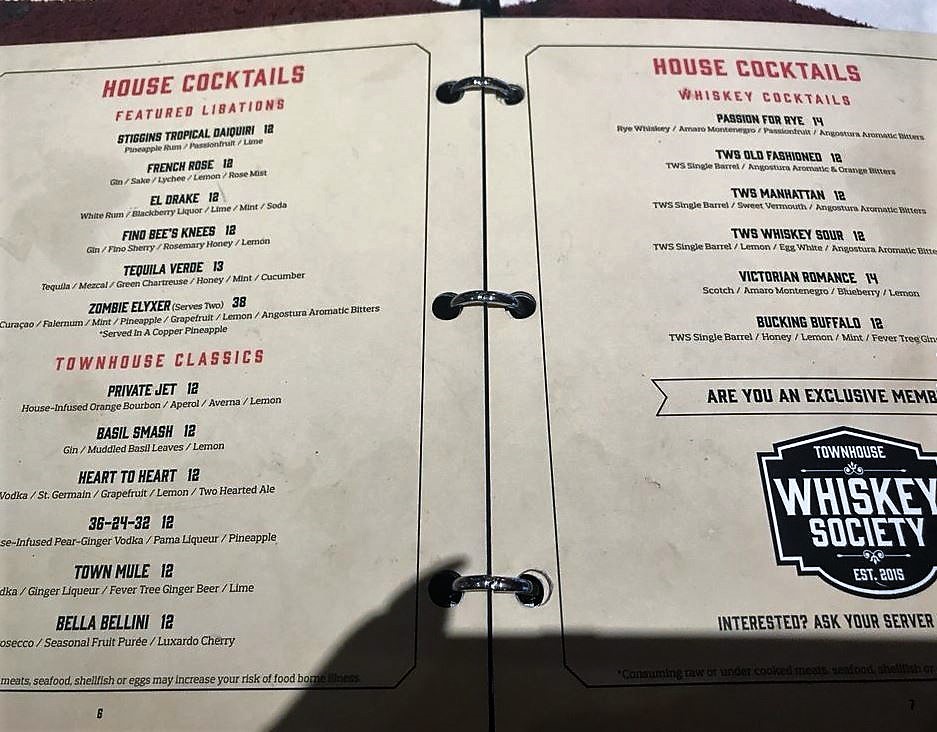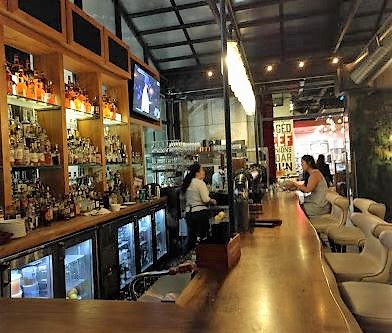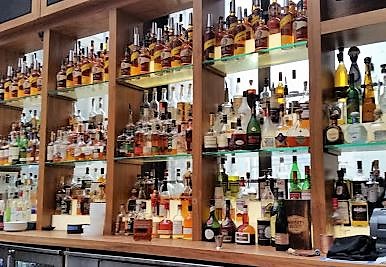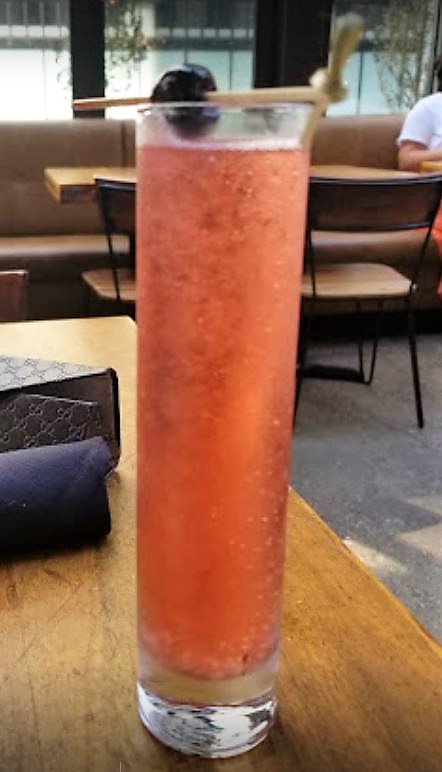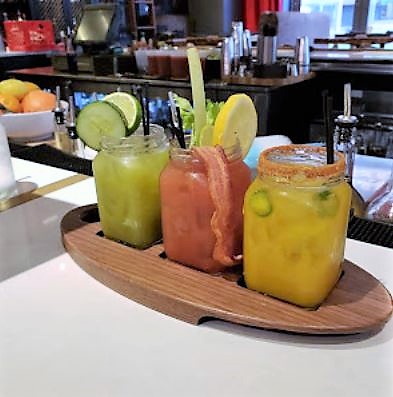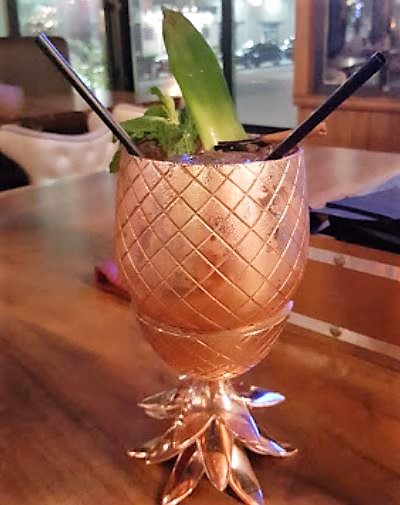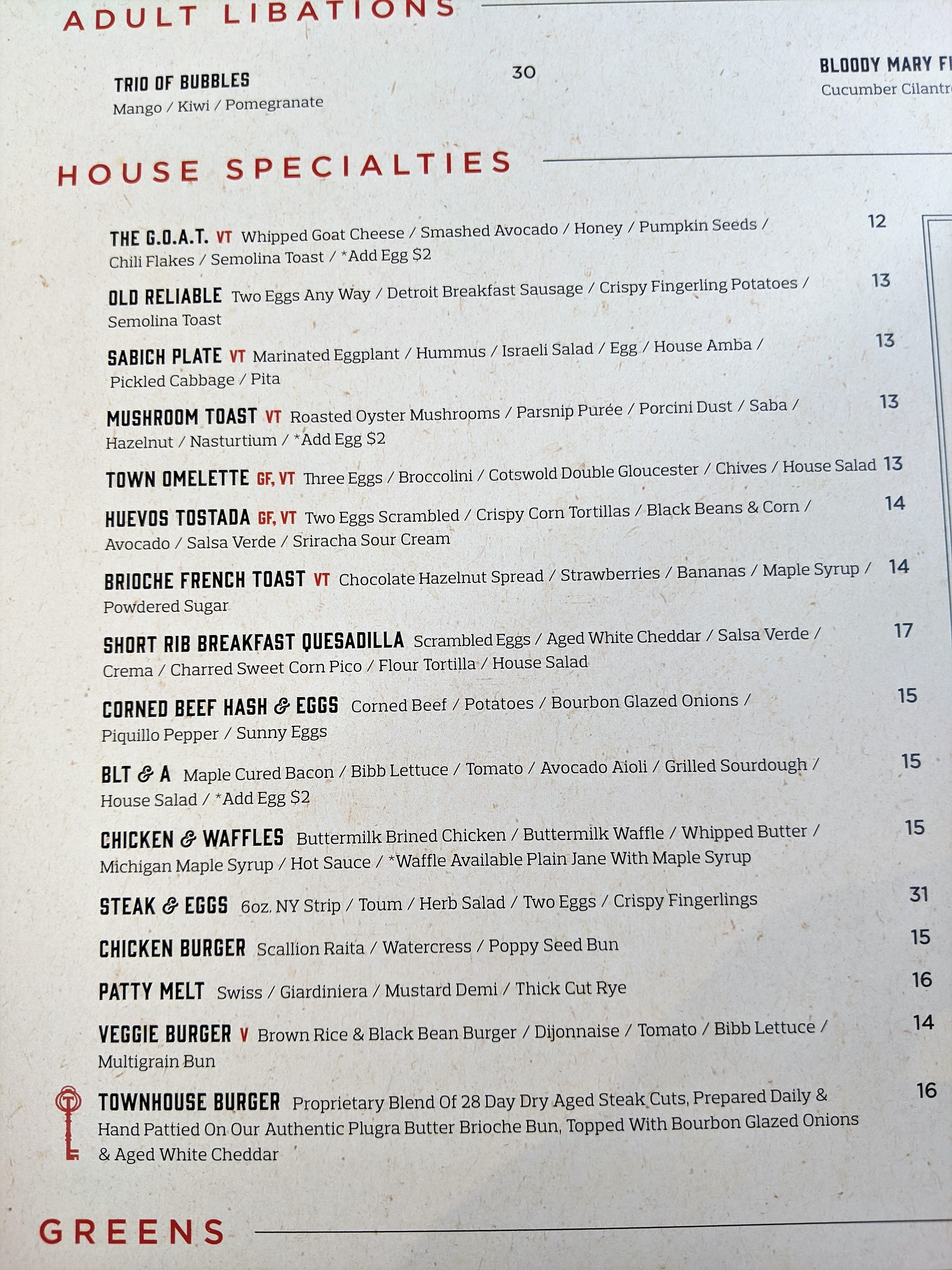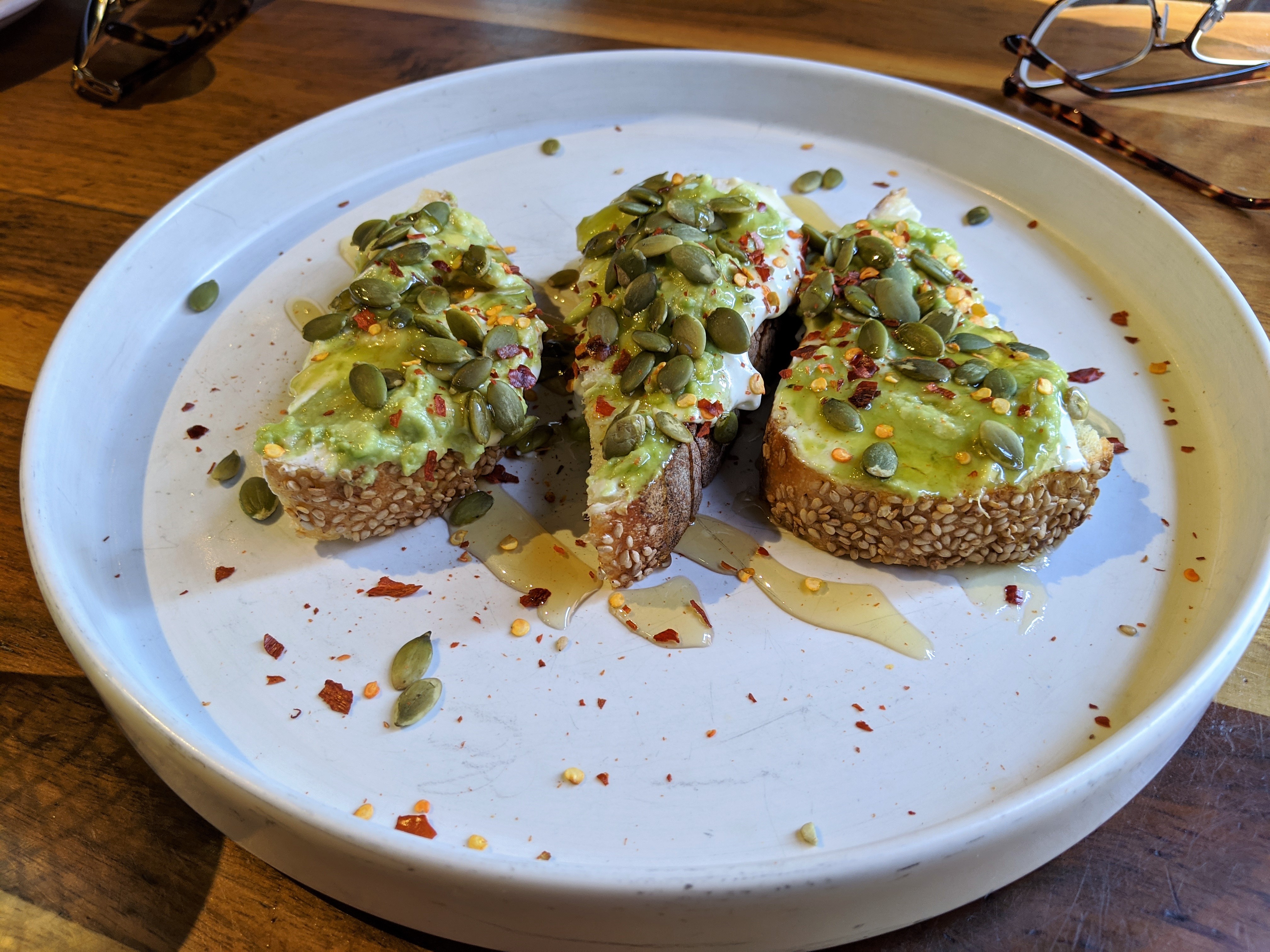 So you all know we go Downtown a lot…I mean a lot!!! However one of the places we had never been to, until this past weekend, isTownhouse – this weeks feature for ThirstyThursday. We happened to stop in this past Saturday, before the Garth Brooks concert, with Derek & Tammie Neher. We headed downearly in the afternoon knowing it would be super crowded if we headed downlater in the day. It was still crowded, but we were able to secure a table for cocktailsand an appetizer. We sat at a table in the bar arealooking out toward Woodward so we could people watch…. which to me is half the fun of goingdowntown. We had no idea of the extentof their drink menu. It was 39 pagesin all and is so extensive that it is broken down into categories: Wine,Sake, Bourbon (8 pages with over 150 to choose from), Rye, Other AmericanWhiskey, Foreign Whisky, Vodka/Gin/Rum, Tequila/Mezcal,Brandy/Cognac/Pisco and Liqueurs/Cordials/Fortified Wines. They alsooffer a variety of specialty cocktails and a nice selection of craft beers.
Teresa had a nice pour of bourbon, I had an Old Fashioned,Derek had their Bloody Mary and Tammie had the 36-24-32 made with Pear/Gingerinfused Titos vodka, Pama Liqueur and Pineapple juice. The only complaint wasthat they were out of bacon for the Bloody Mary. There were so many otherdelicious looking drinks it was hard to not want to try them all, – like the Pomegranate Mimosa or the ZombieElyxer (for 2) which is served in a copper pineapple. So I guess we will have to go back! Ona side note, we also had a couple orders oftheir G.O.A.T. brunch entrée which was described to us as Avocado Toast oncrack. It was quite yummy so it gets an honorable mention.
Townhouse, which has been open since 2015, is located at 500Woodward Ave at One Detroit Center on the corner of Congress and Woodward. It is the sister to Townhouse inBirmingham. They are open M-Th from 11AM to 12AM, Fri & Sat 11AM-2AM(10AM on Sat) and Sunday 10AM to 12AM. Brunch is served from 10AM to 3PMon Sat & Sun. They also have happy hour M-F from 3-6 called theirHouse Party featuring cocktails and appetizers from $4-$8 and an outdoor patiofor spring, summer and fall dining.
#fooddudereviewed #thirstythursday #townhousedetroit#funcocktails