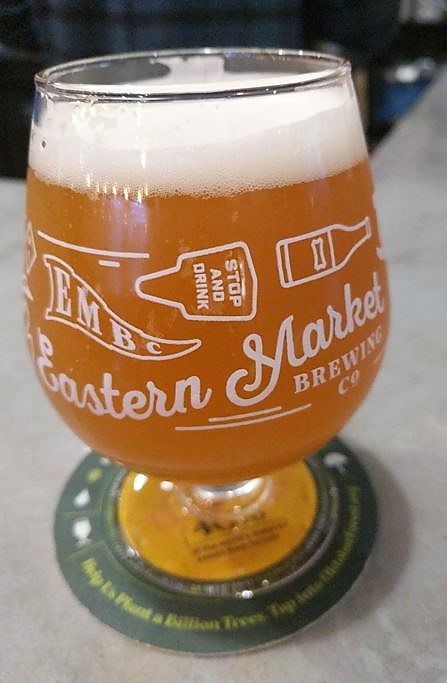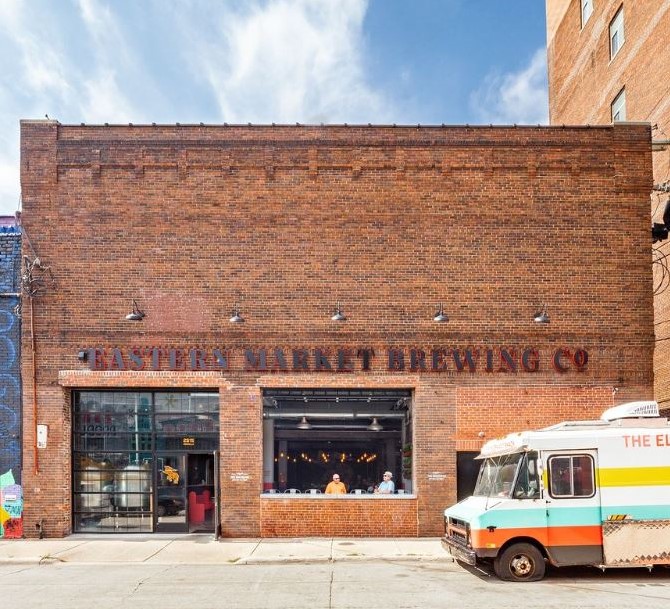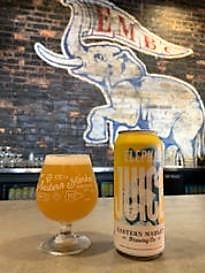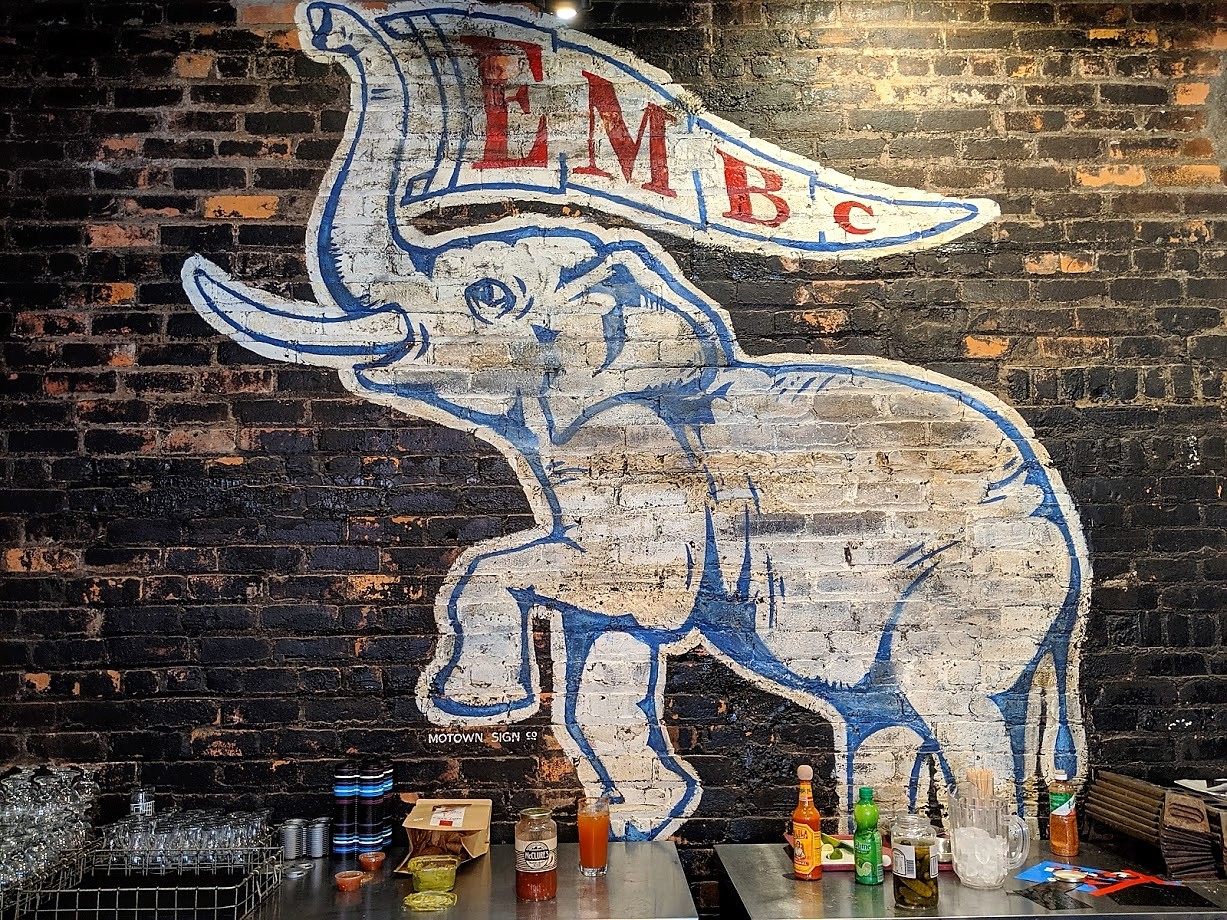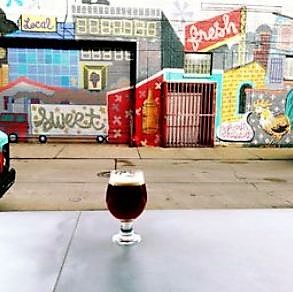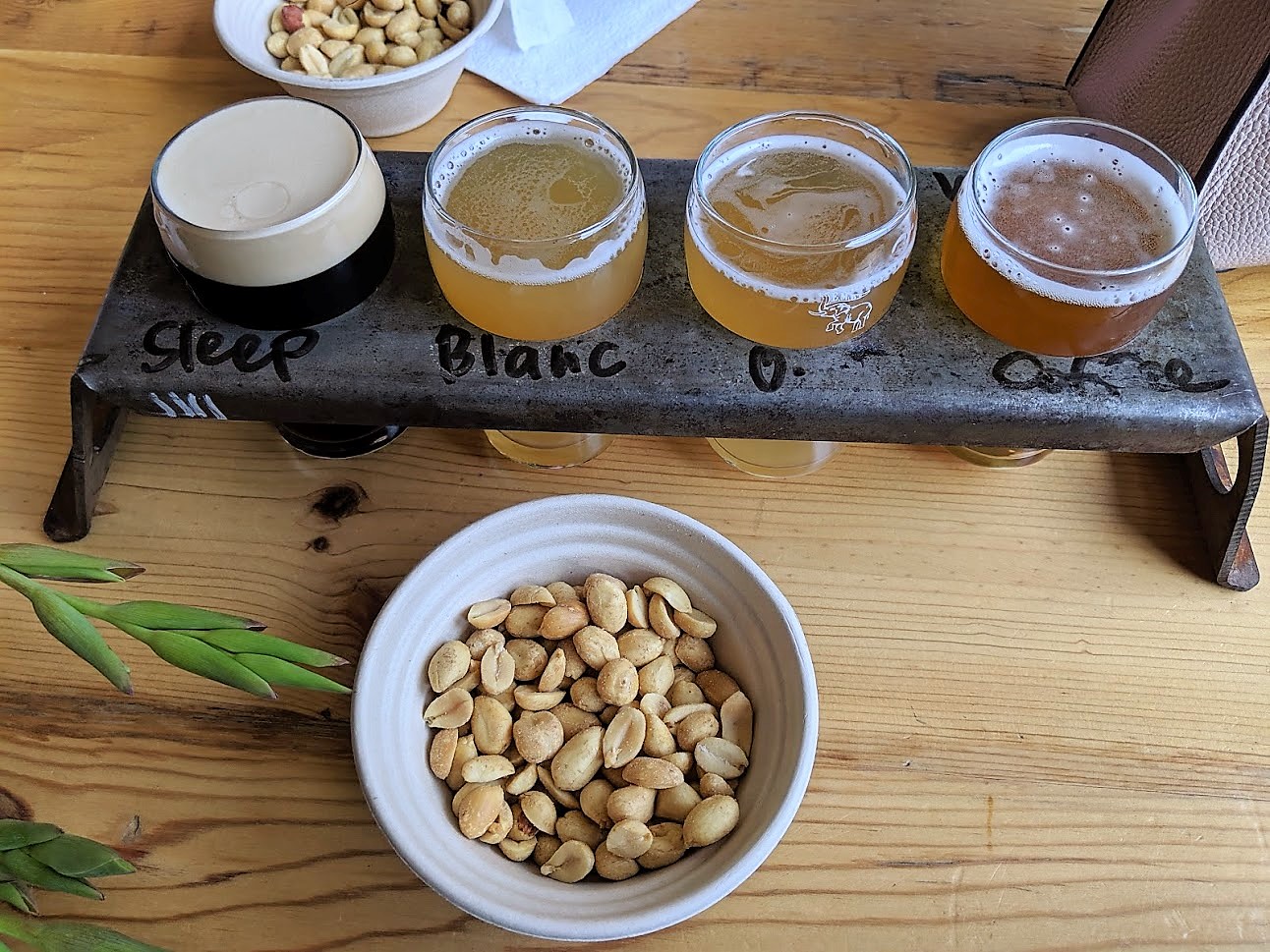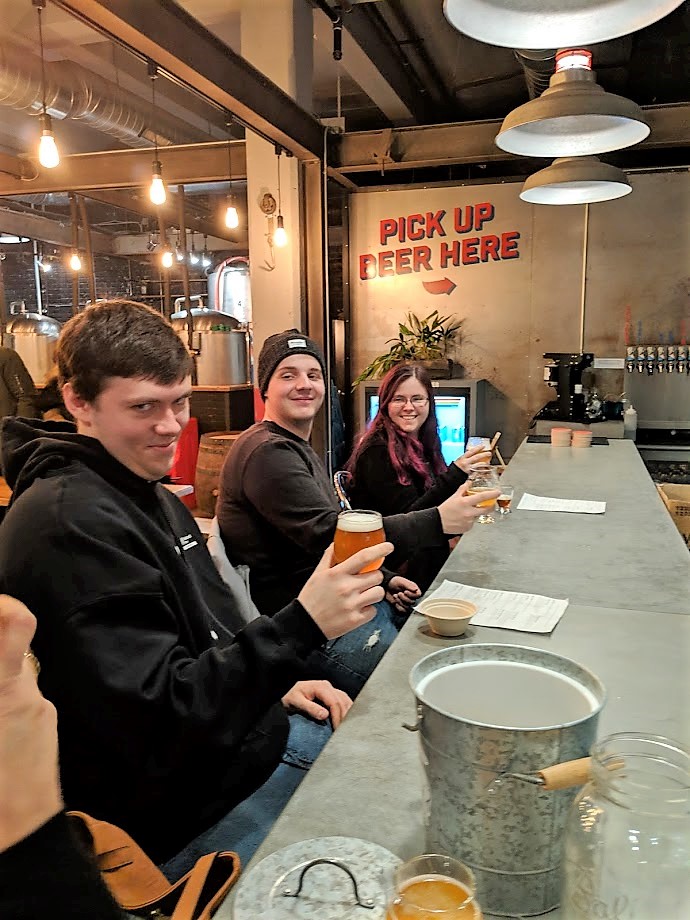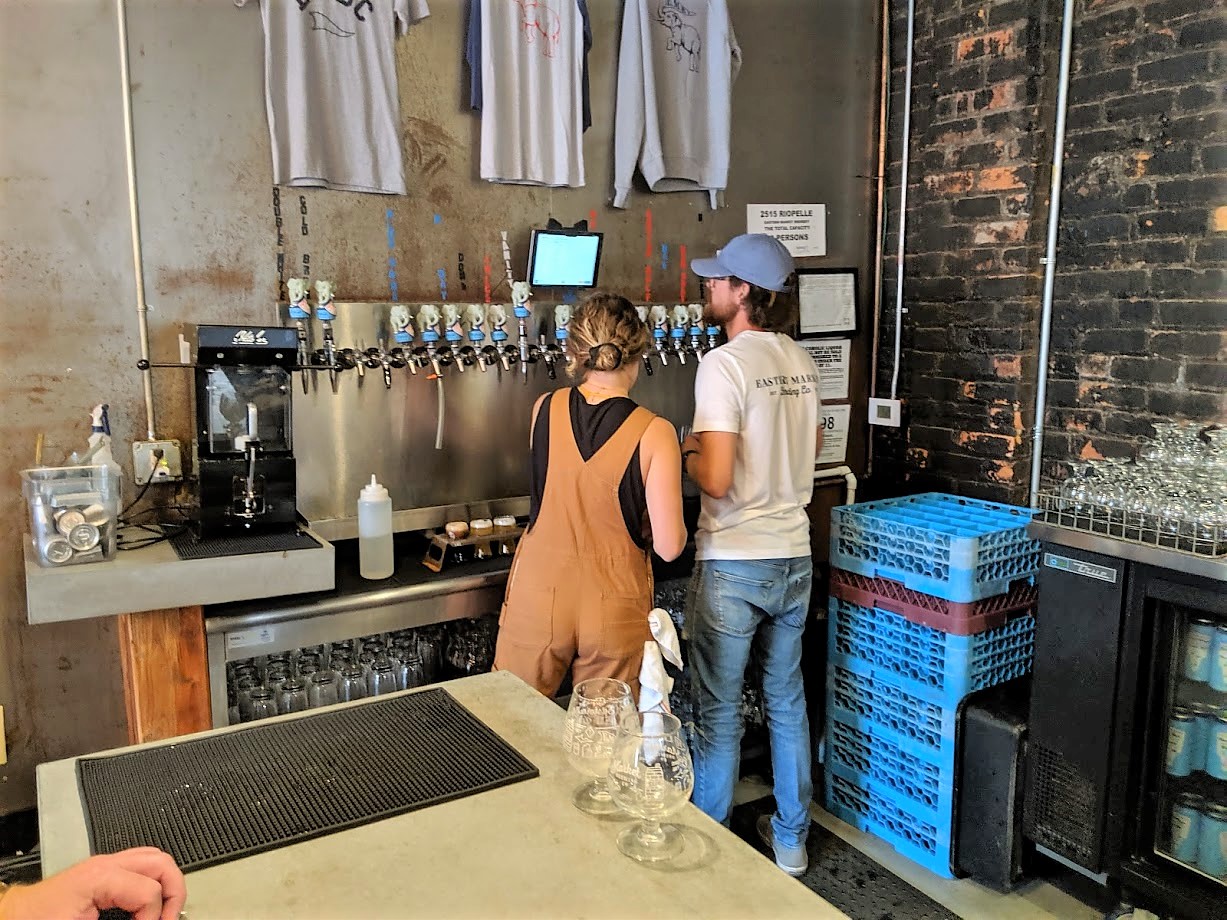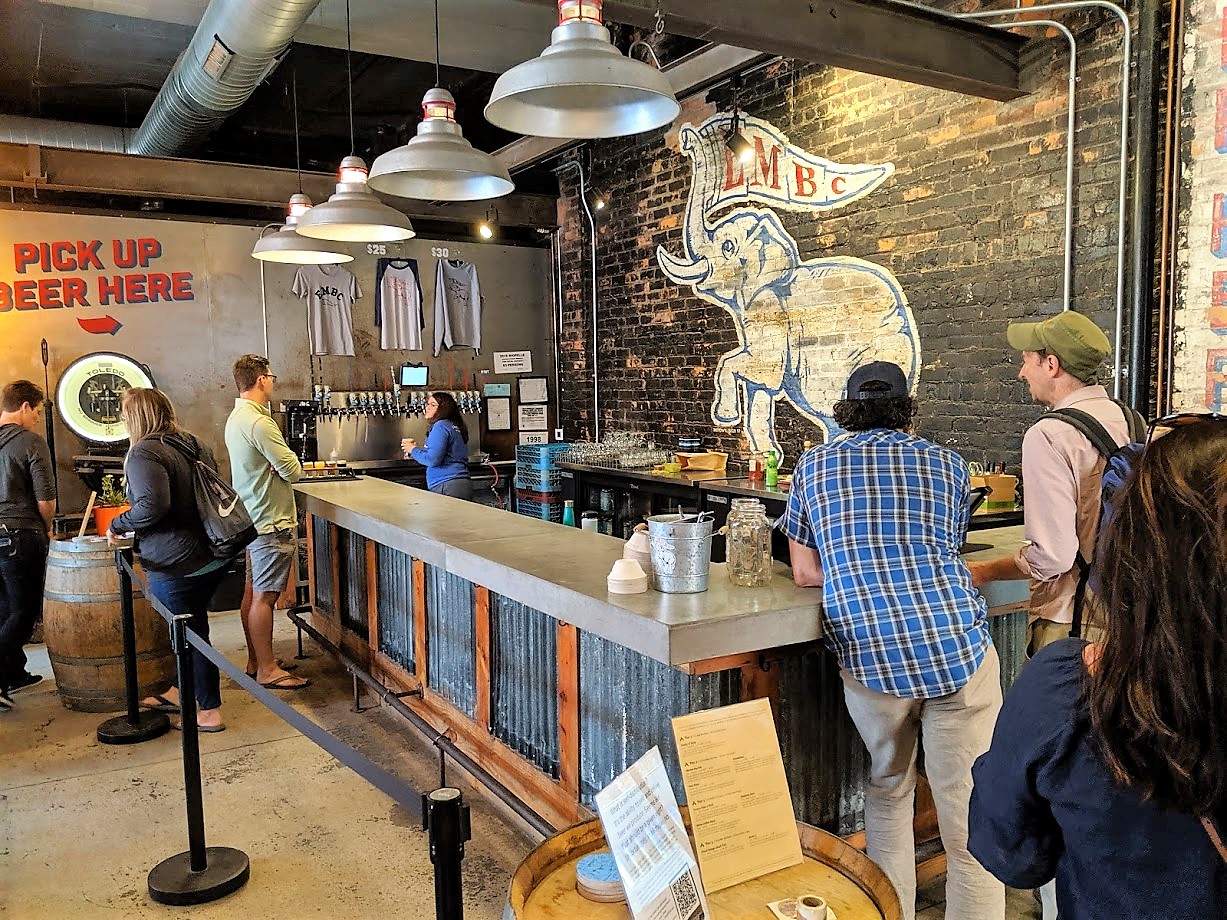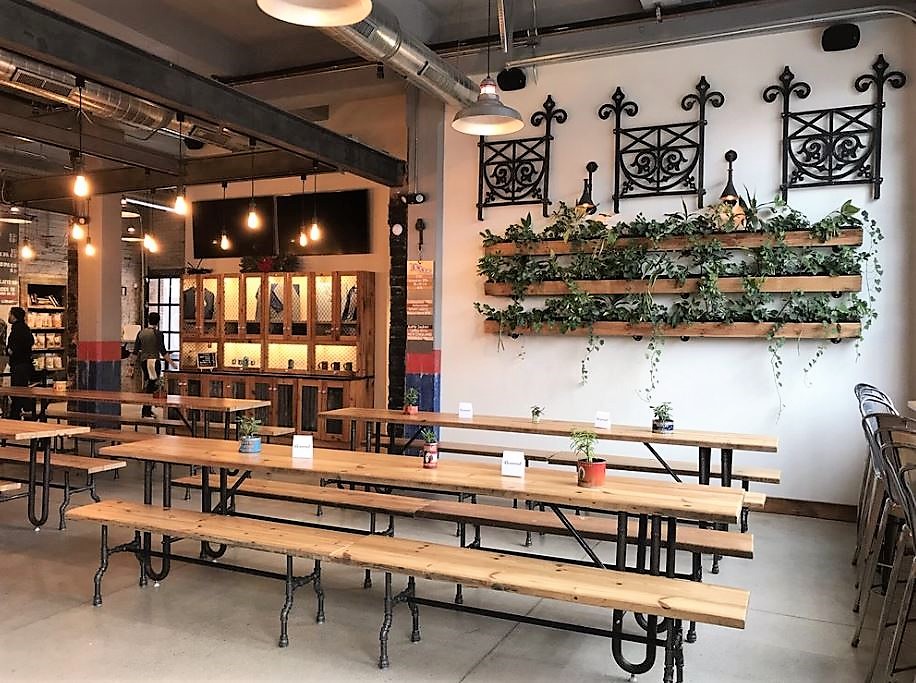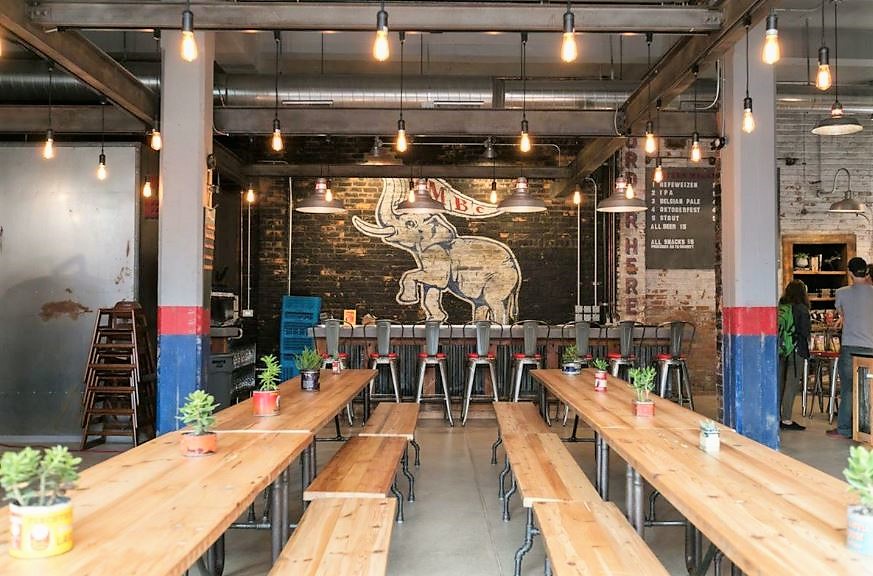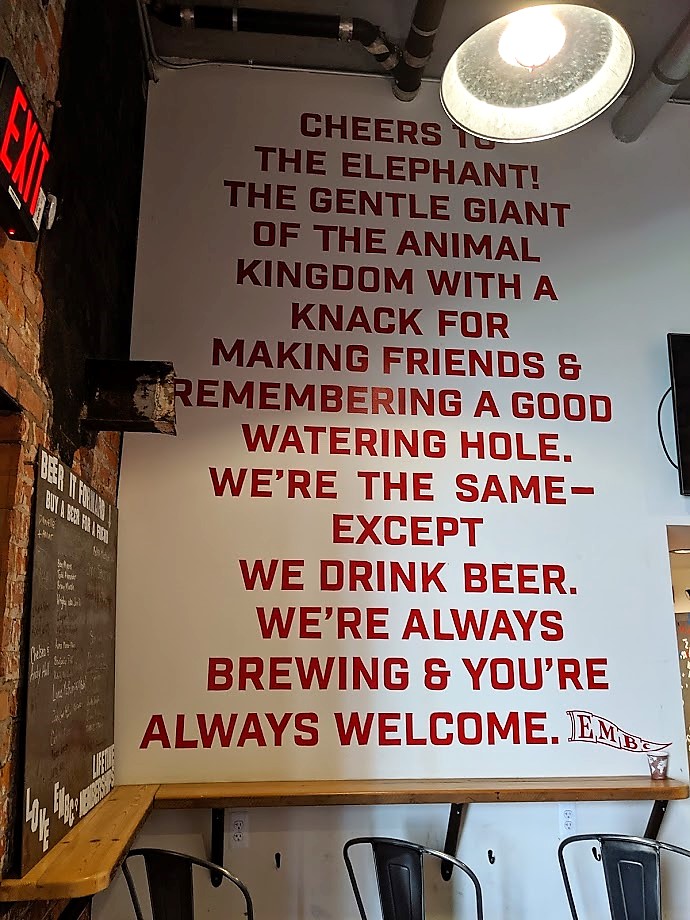 It's Thirsty Thursday and this week we are featuring one of our favorite craft breweries in Detroit. You may be surprised at the number of craft breweries there are in the city and the number will keep growing as the love for craft beer grows. Of course there are the big players that have been around for a while – like Atwater, Jolly Pumpkin, Motor City Brewing Works and The Detroit Beer Company- but do you know about The Eastern Market Brewing Company? They are our feature this week for Thirsty Thursday.
EMBC was opened in 2017 by 3 friends who thought they would brew beer as a side hustle. In 2 ½ years they have become one of Detroit's fastest growing craft breweries. Located at 2515 Riopelle in the heart of Eastern Market, we (of course) stumbled across this place during one of our many visits to EM on Saturdays. Since Teresa and I started drinking bourbon as our "drink of choice" we do not drink as much beer. However, when we are in the area we will stop in for a "pint" since they make really good beers. One of my favorites is their Nitro Double White Coffee Stout, which is not for the faint of heart at 12% ABV. Other favorites are their Detroit Diesel and Elephant Juice…which leads me to their logo the Elephant.
Why an elephant? Well it is spelled out clearly in a sign hanging near the bar…The Elephant has a knack for making friends and finding a good watering hole…EMBC is the watering hole where you can make friends and drink good beer. They do not serve food but have a food truck outside, and outside food is always welcome there.
In the fall EMBC announced their Ferndale Project (in the building that used to house Axle Brewing which they acquired last year) which opened 2-20-20 at 567 Livernois. It is operating as a coffee shop "pop-up" featuring Ashe Supply Co, until they get the green light to produce and serve beer. Definitely worth checking out if you are in the neighborhood….or even make a special trip some Saturday. #fooddudereviewed #thirstythursday #easternmarket #craftbeer