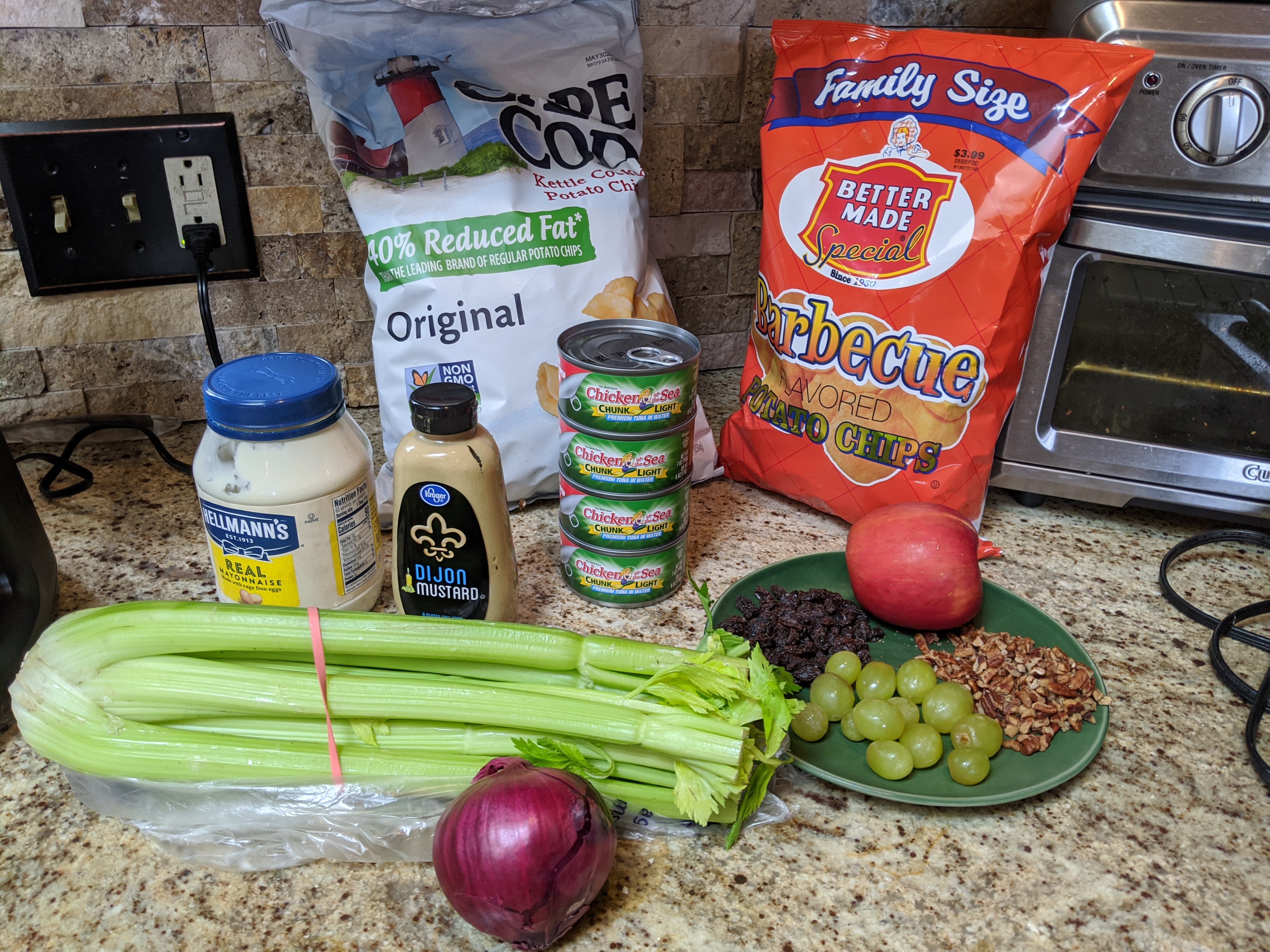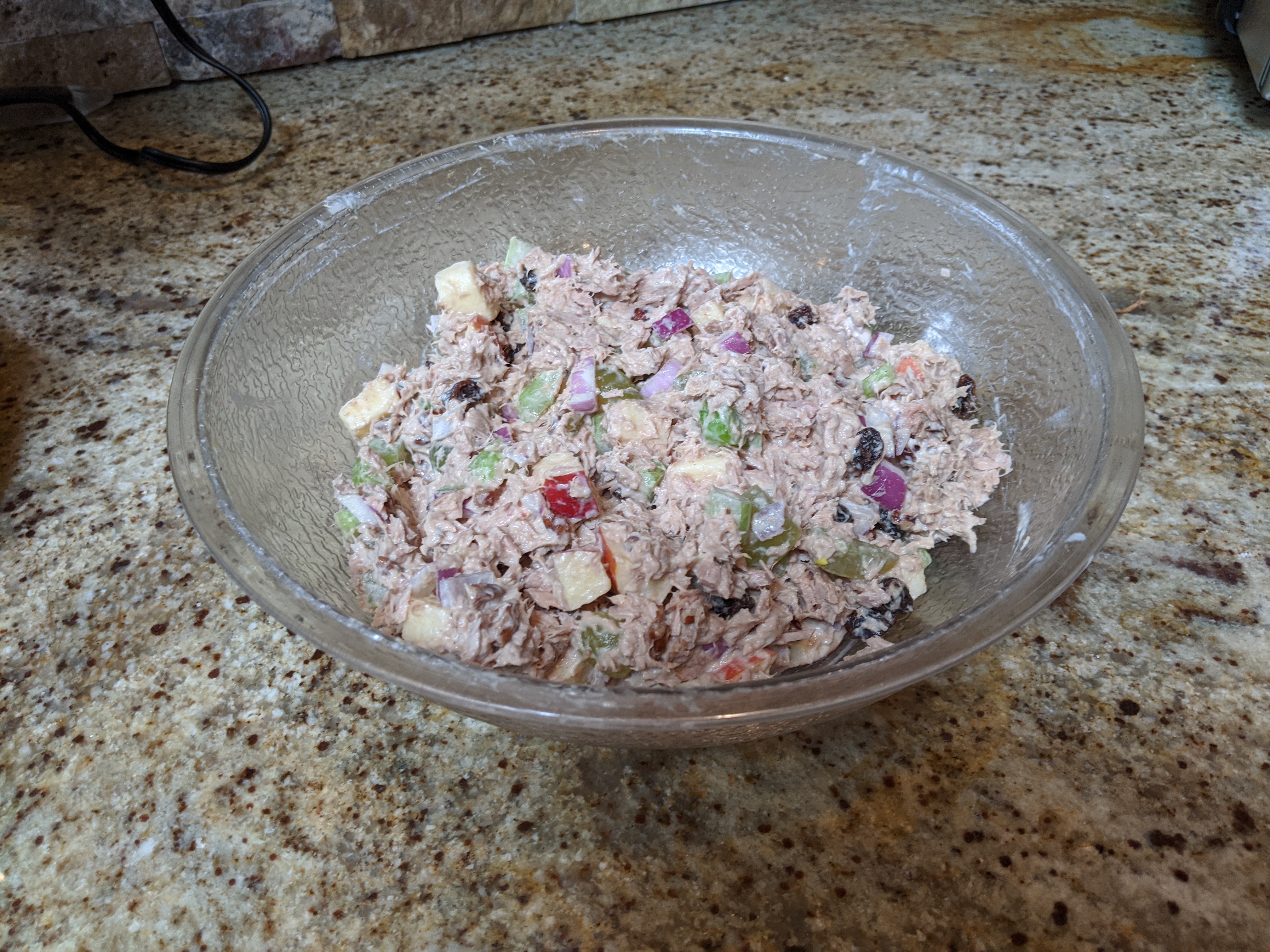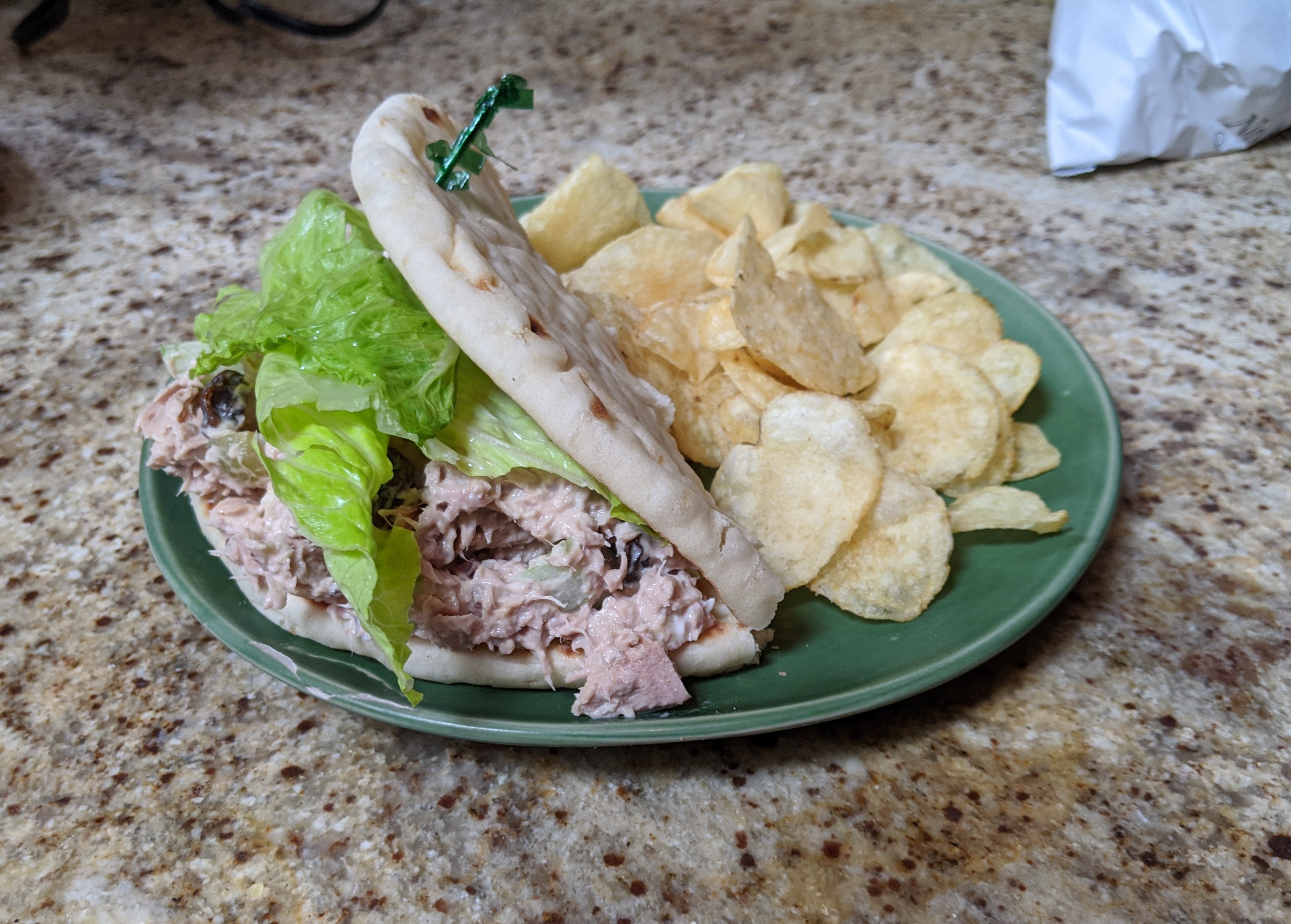 Fun Food Friday has been temporarily renamed "Quarantine Cuisine" ? This week our Lenten fish and chips feature is tuna fish sandwiches and potato chips prepared here in our kitchen…we are trained professional don't try this at home…just kidding bust out those can openers and get going.
Teresa Beckerand I like our tuna sweet and savory so we make it with chunk light tuna, diced celery, diced purple onion, green grapes, chopped pecans, raisins, diced apples, mayo, Dijon mustard, salt and pepper…no specific amounts just to taste. We made them on Olympia pita bread, that you can get at Gordon Food Service in their freezer section. It is a fluffy, soft sandwich pita bread.
Here at the Becker Compound, there is no fear of running out of food or "beverage" any time soon. Be safe out there!
#fooddudereviewed#funfoodfriday#fishandchips#quarantinecusine