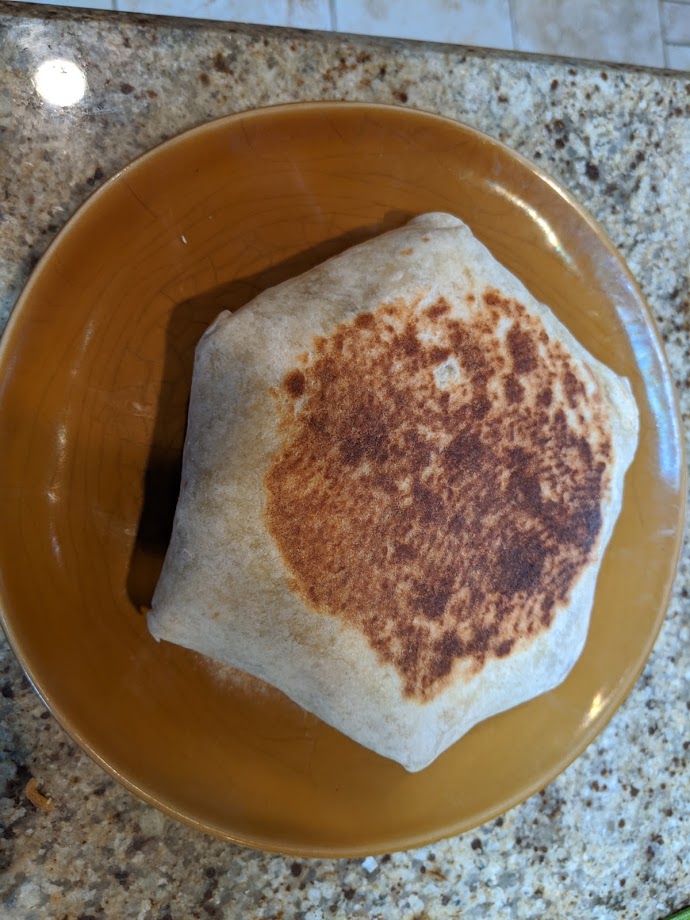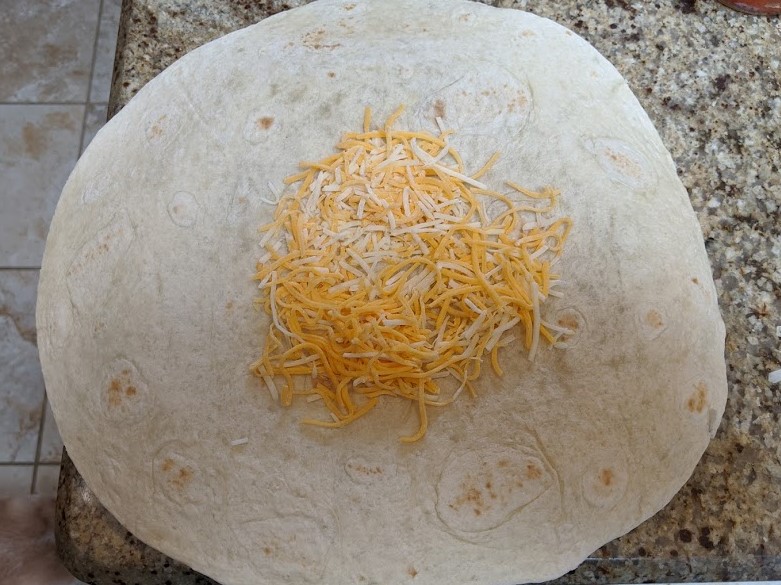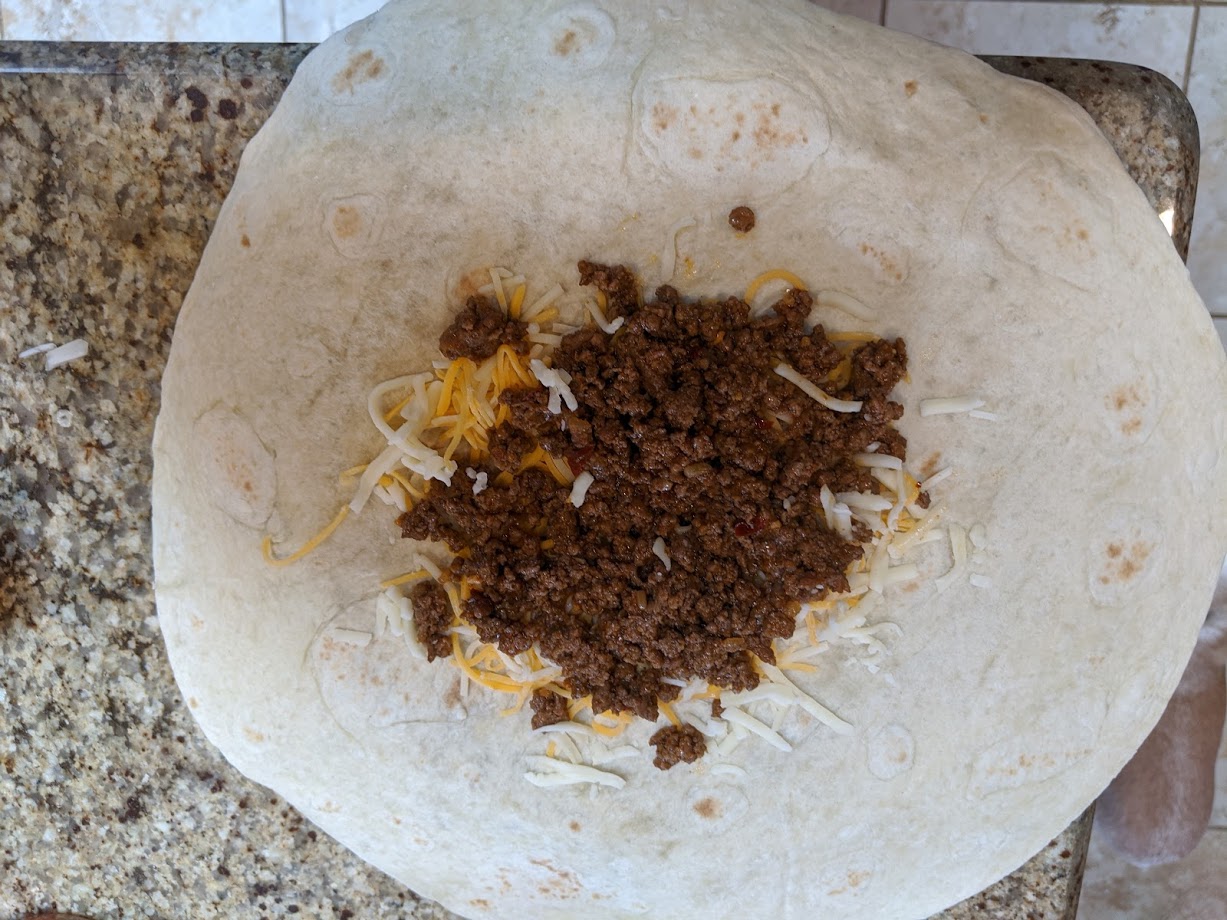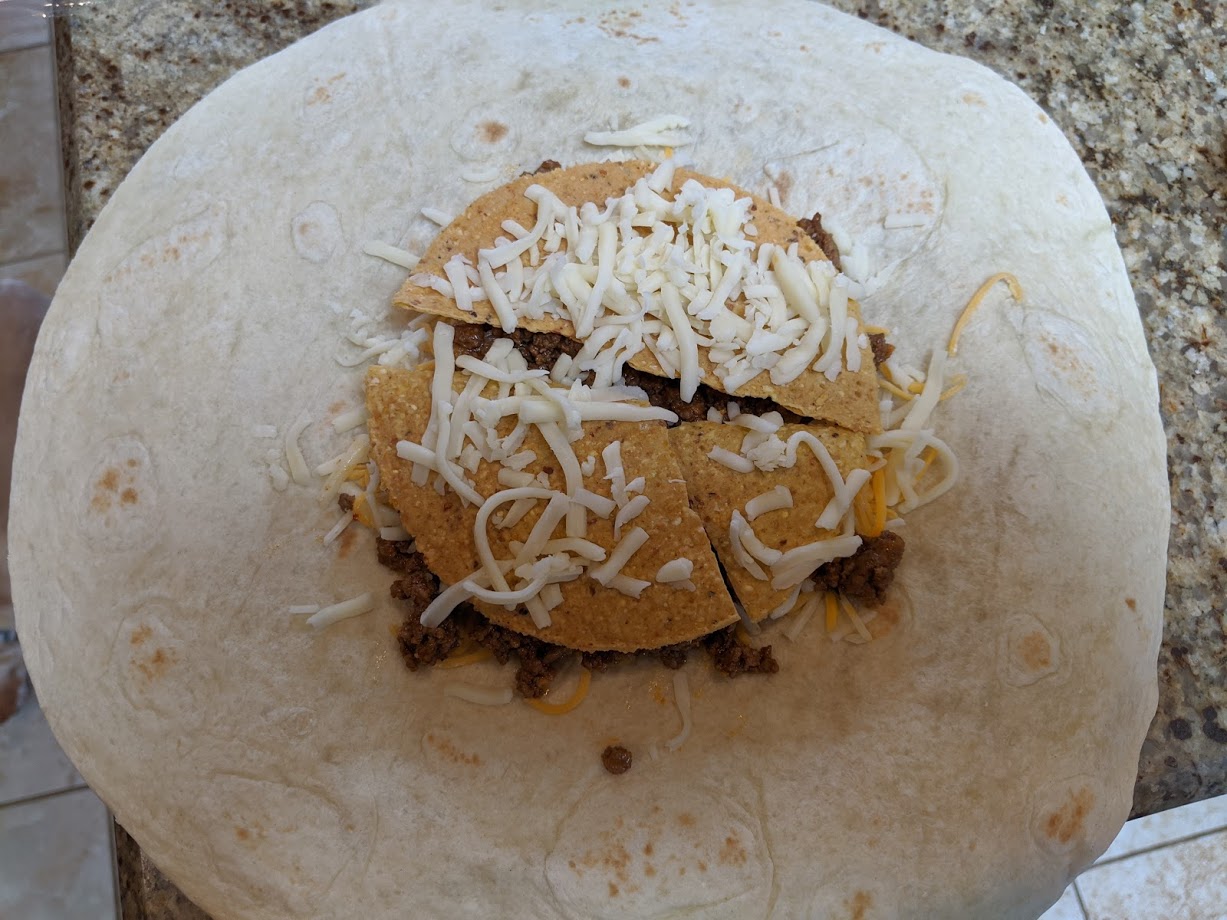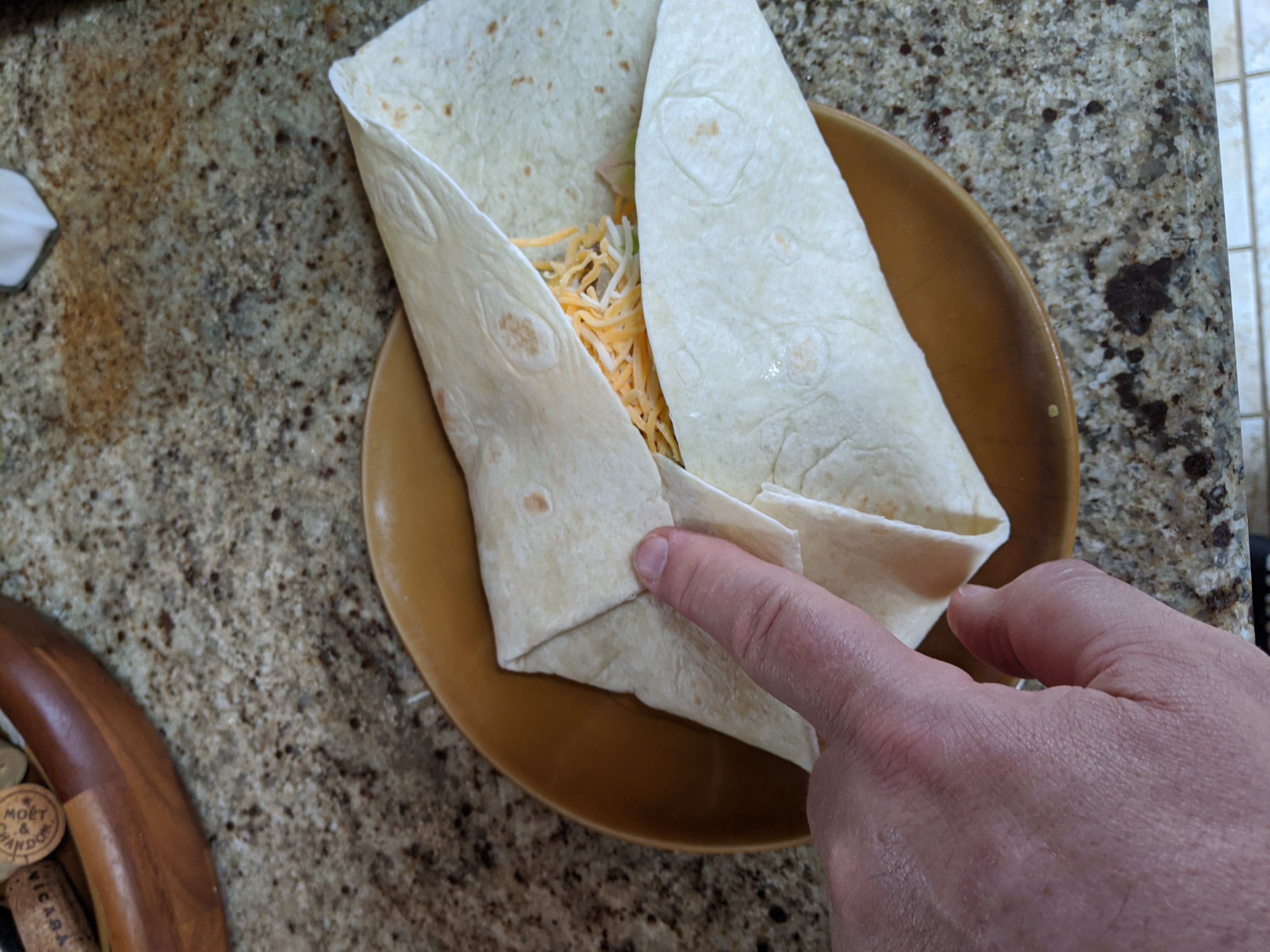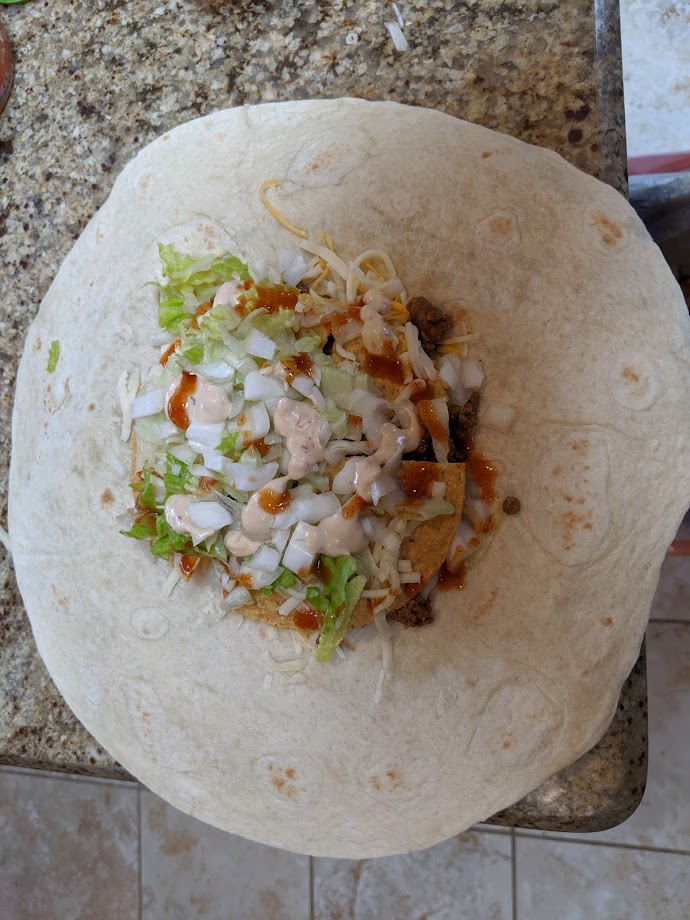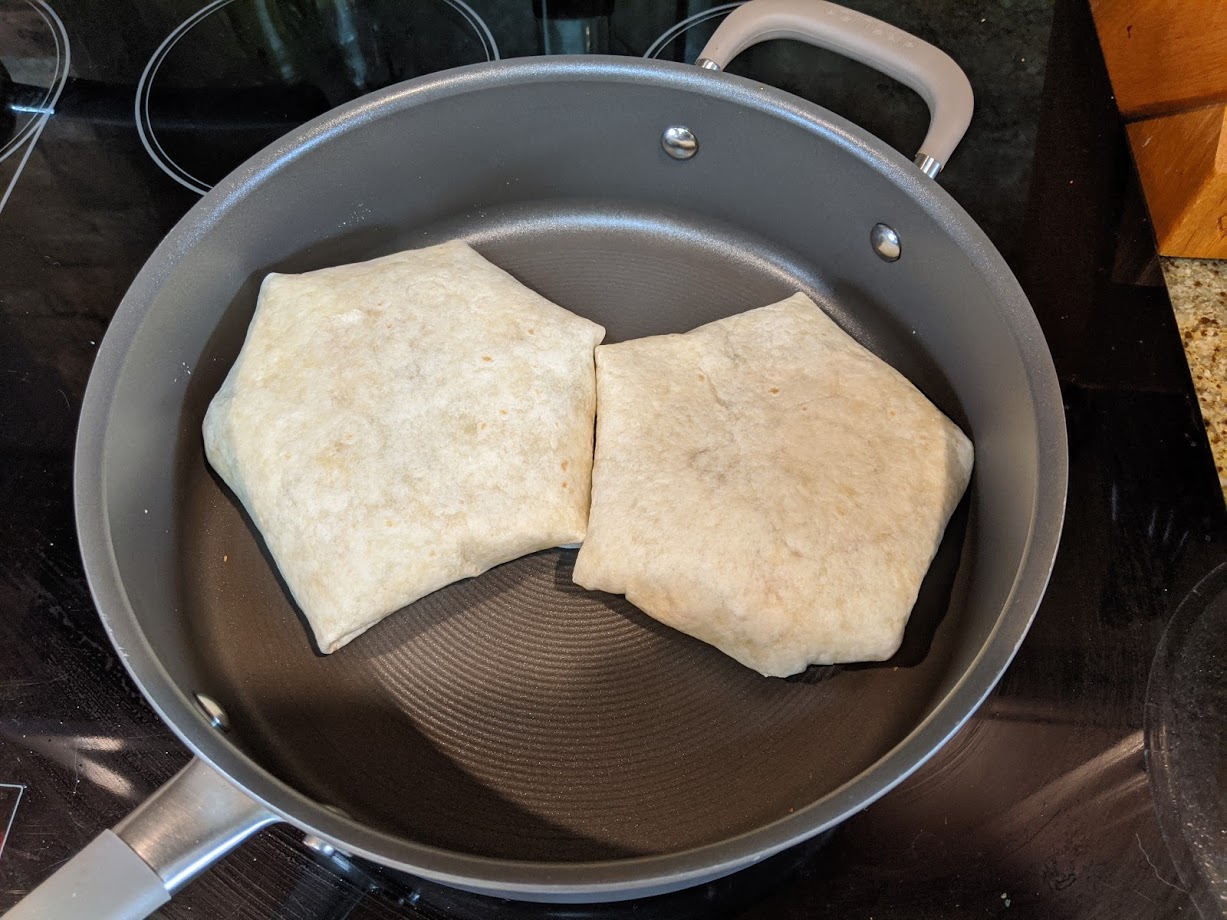 It's "Fun Food Friday" and this week for "quarantine cuisine" we were in the mood for some fast food, but didn't want to venture out unnecessarily. We thought we would try replicating Taco Bell's Crunchwrap Supreme. I think we did a pretty good job. It was actually pretty easy, if you have large flour tortillas and taco shells. We always keep 12" tortillas on hand for making wraps.
Start with a large flour tortilla, put a little cheese, taco meat, chicken (or just beans if you want to go vegetarian) top with a small tostada shell (a crunchy taco shell broken in half) more cheese, lettuce and onion and top with sauce. We used taco sauce and Taco Bells Baha sauce which they sell at most grocery stores. Add sour cream if you have it which we did not.
To fold start at the bottom of the flour tortilla and fold the edge up and over the center. Continue to work your way around, folding the tortilla up and over the center fillings…this is illustrated better in my photos provided. Place the folded side down into a hot skillet….again, check out the photos. Brown to your likeness on both sides, and that's it! it was way better than Taco Bell's Crunchwrap. None of that gross gooey cheese that they use.
Hope everyone is staying safe and healthy.
#fooddudedreviewed#funfoodfriday#crunchwrapsupreme#quarantinecuisine