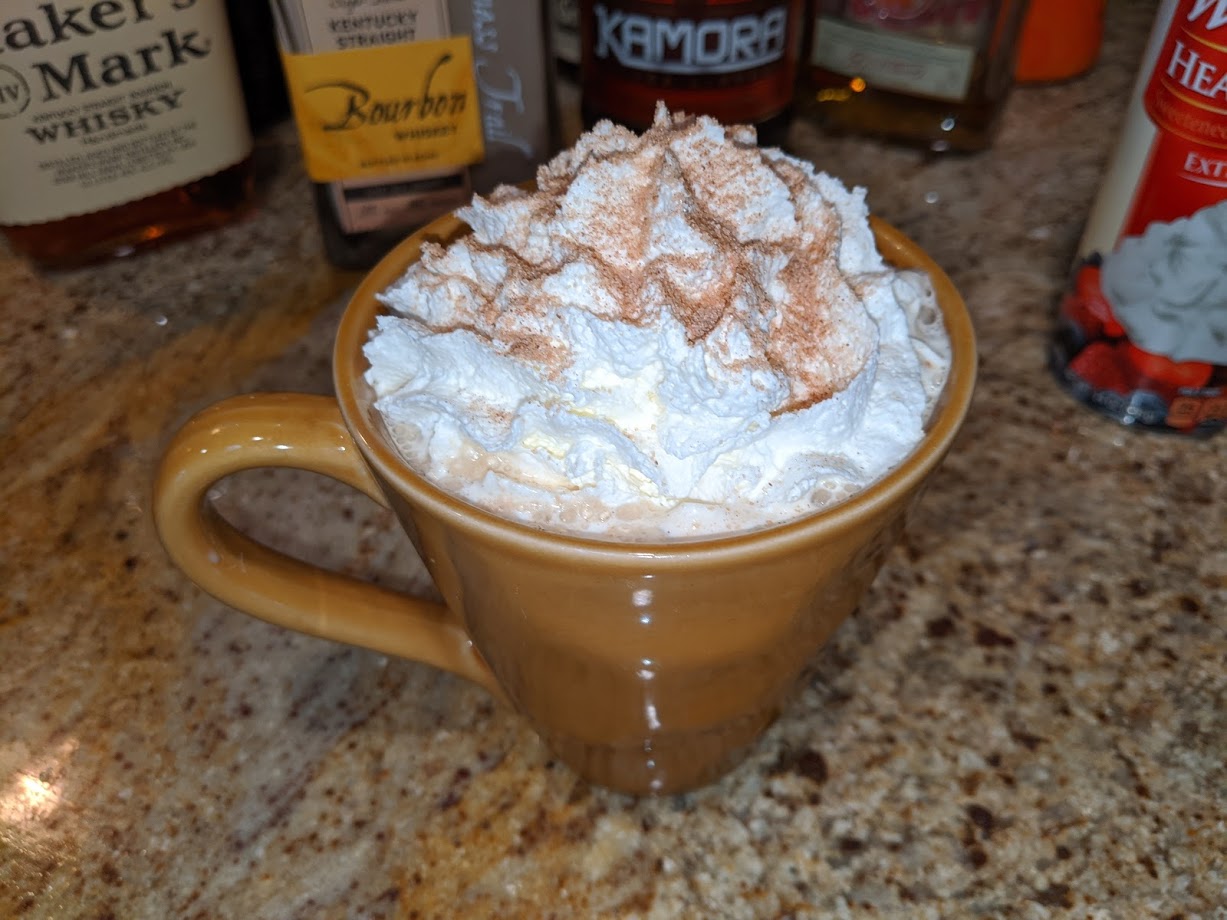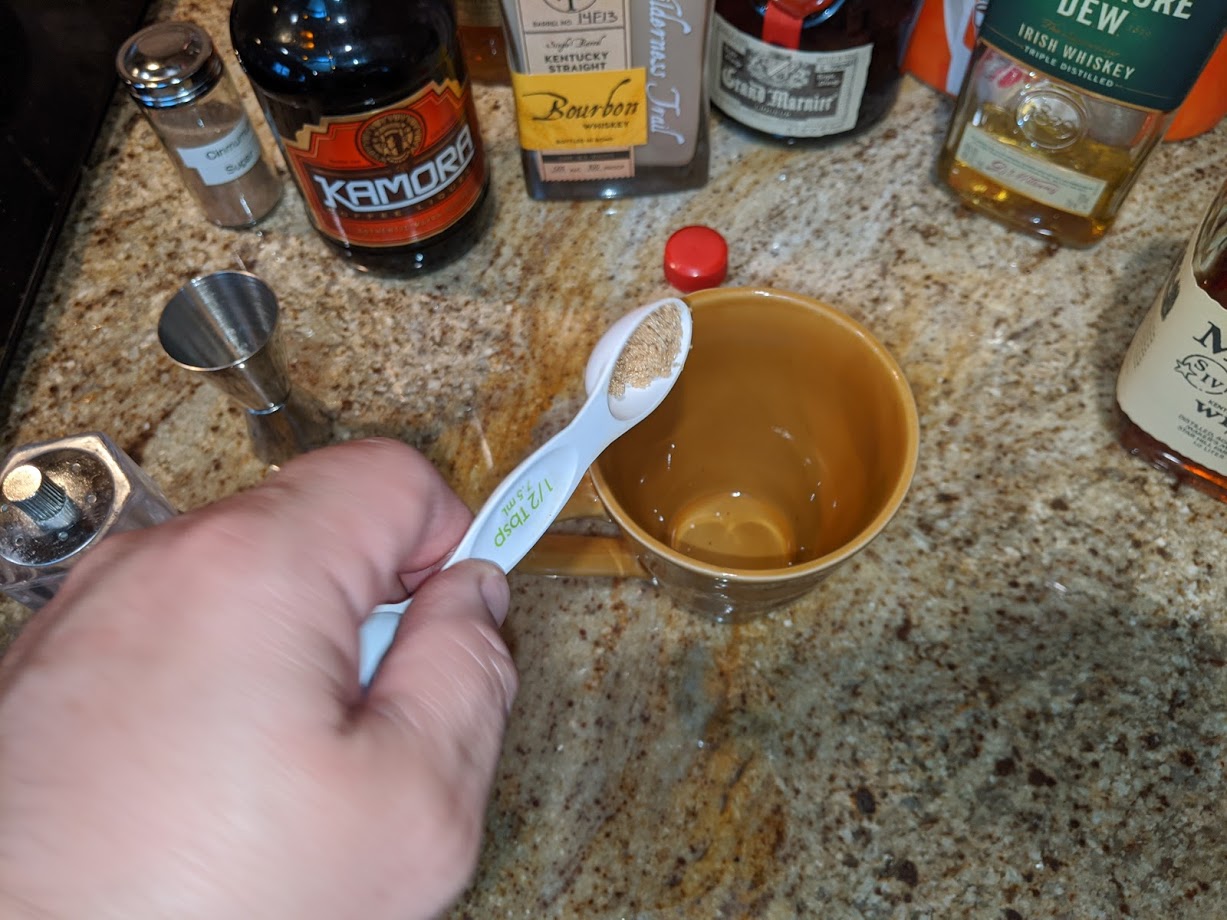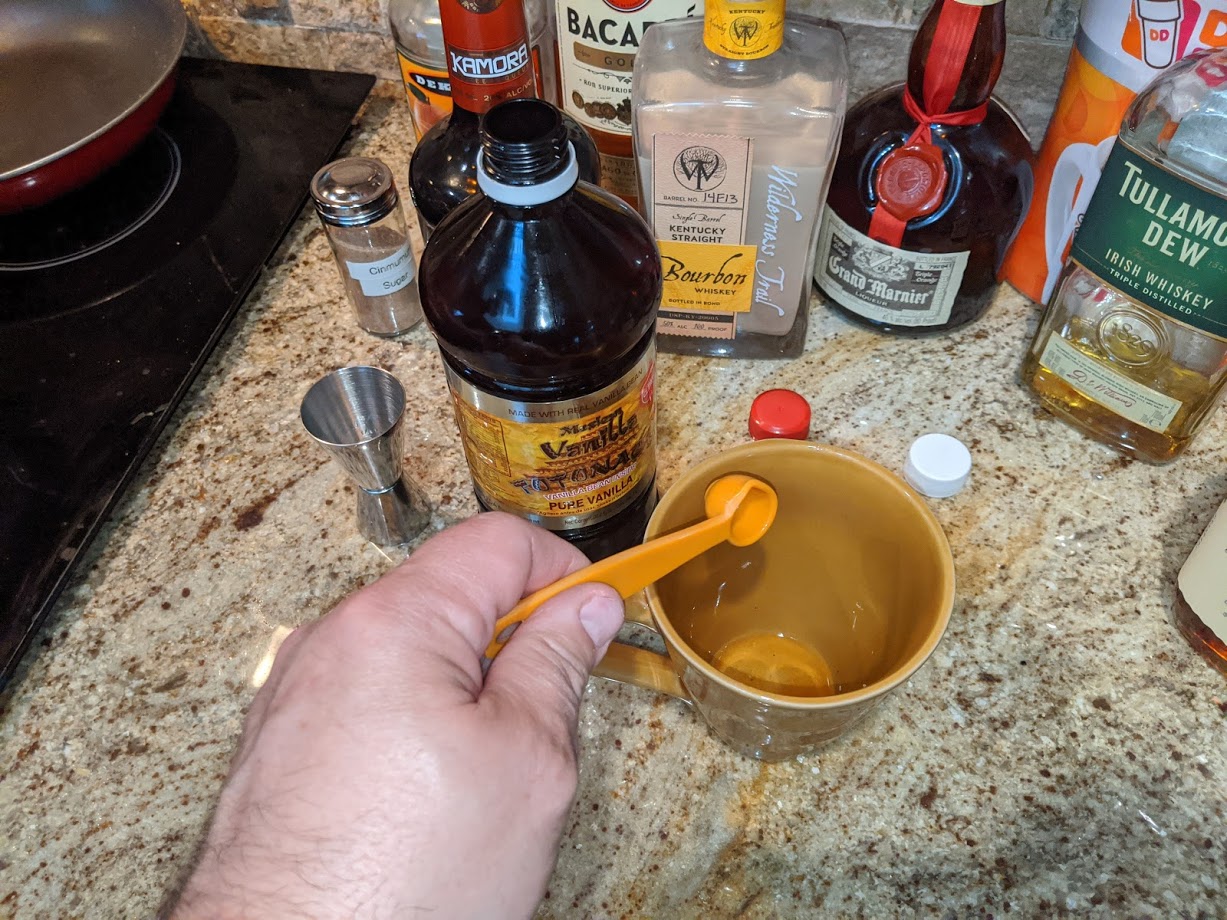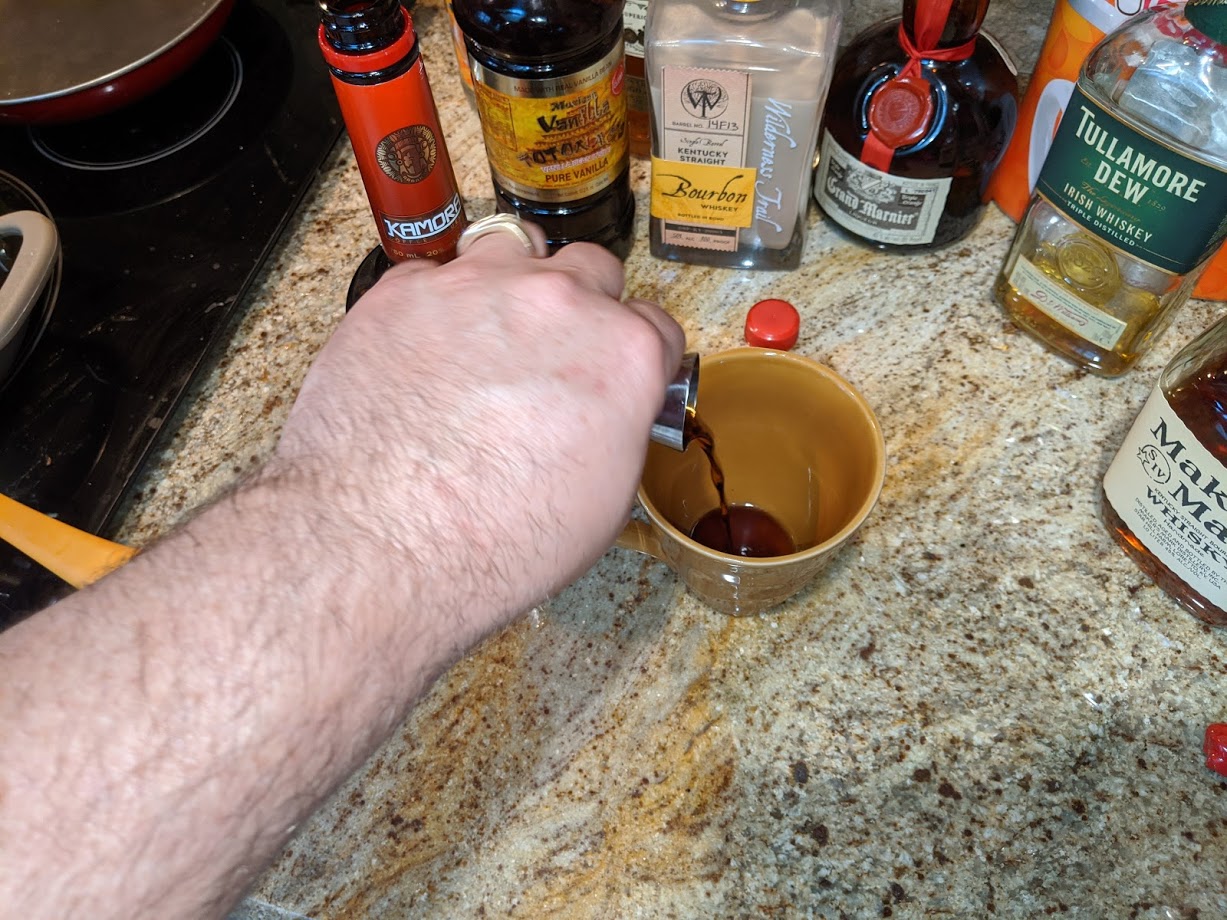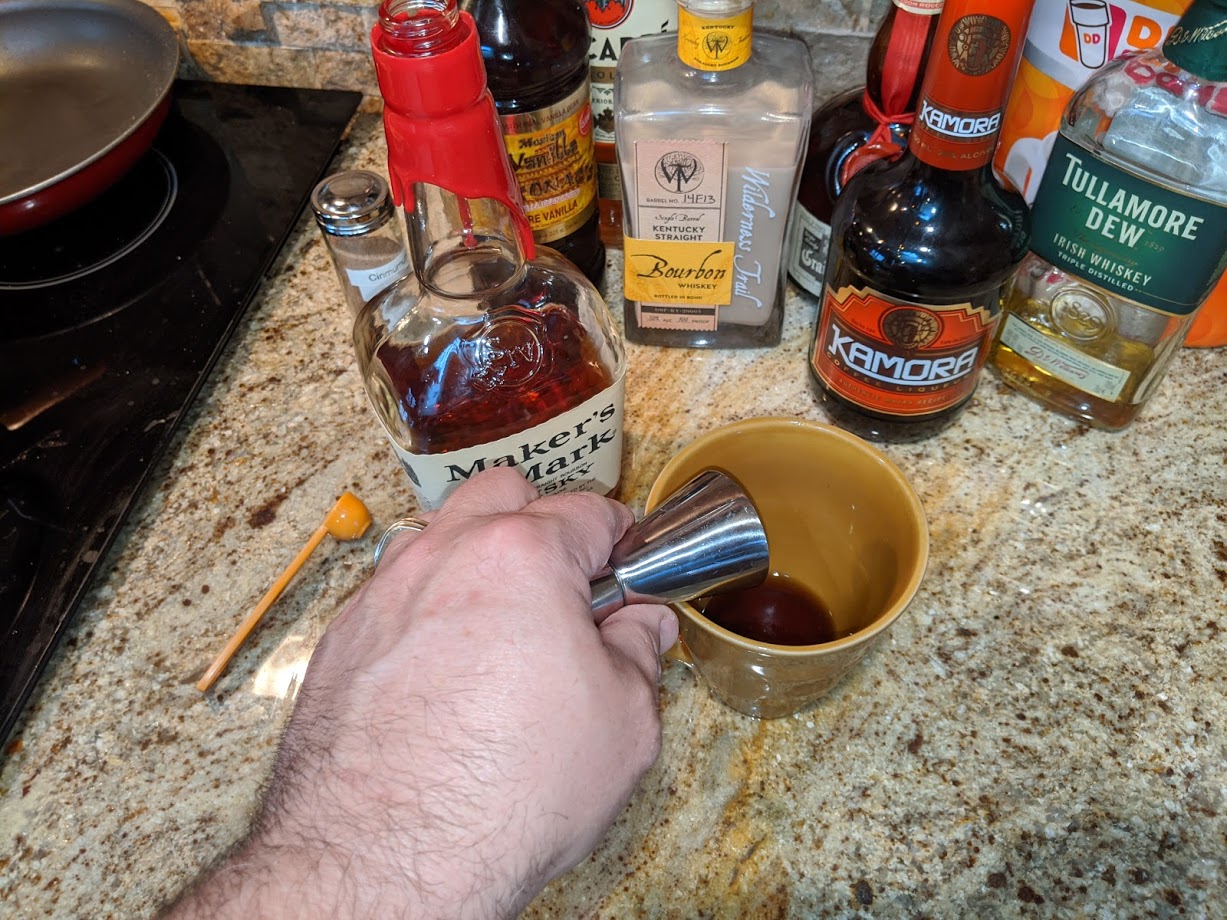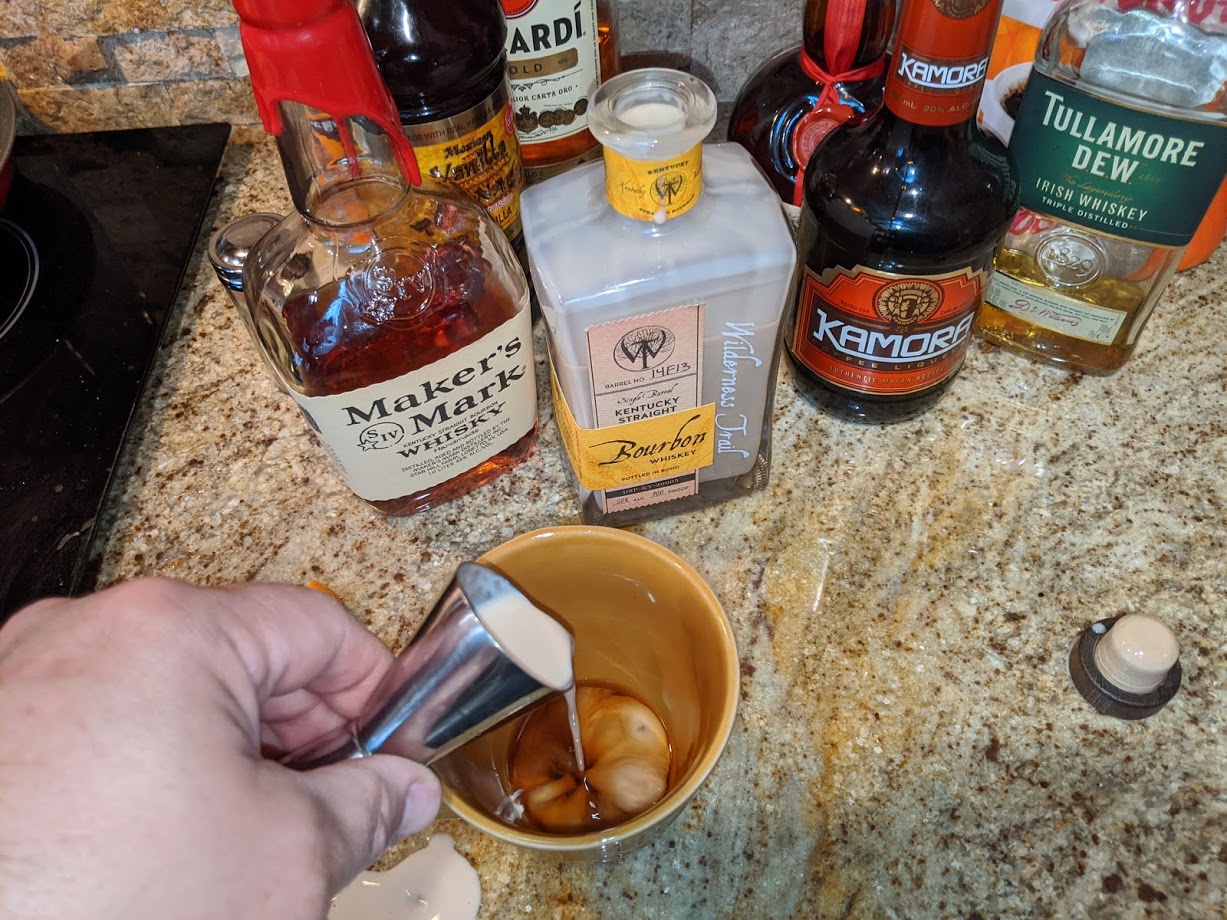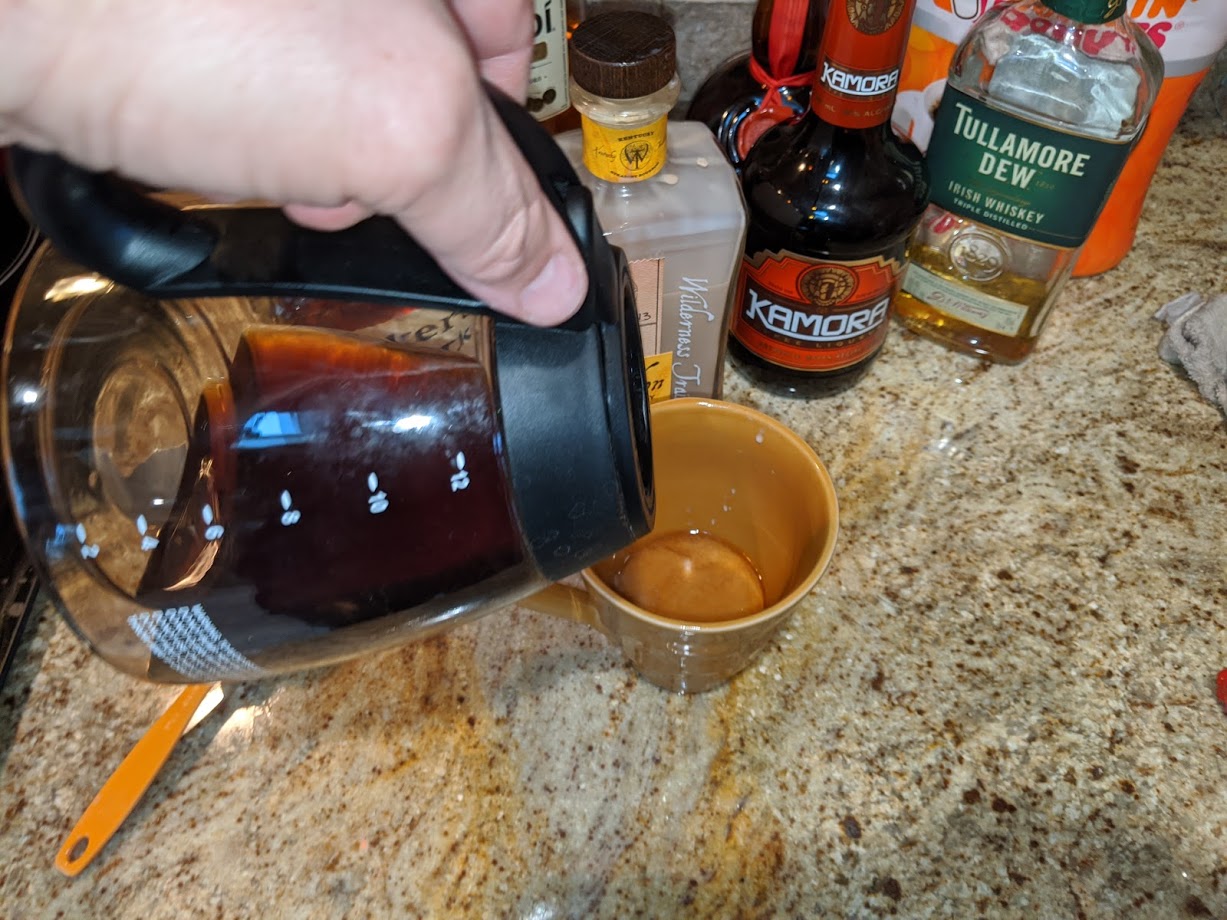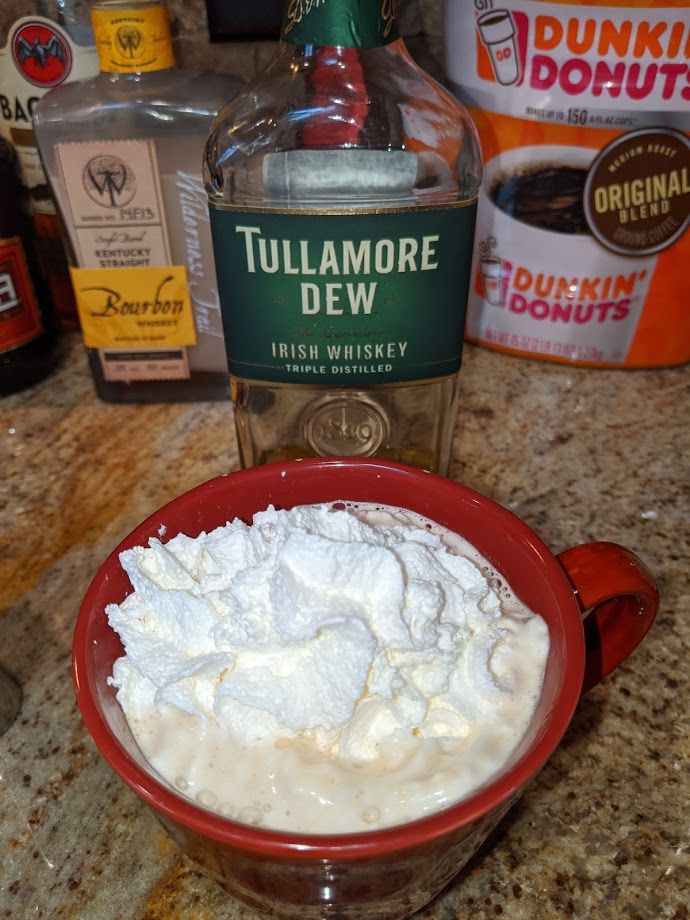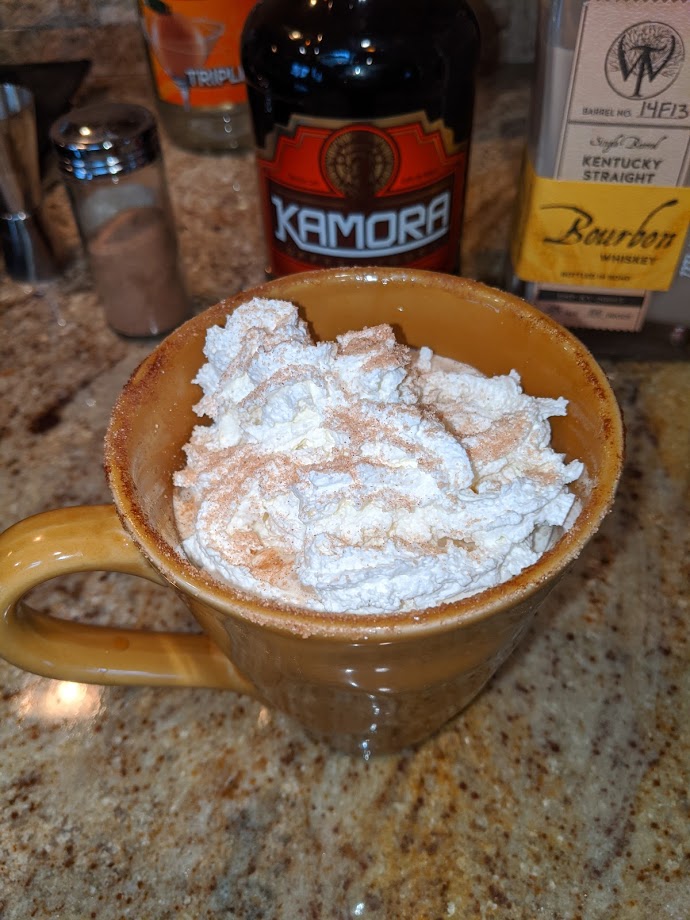 It's Thursday again andtime for another quarantine cocktail for our Thirsty Thursday. Since wecan't get out of these cold spells we thought we would share a few of ourfavorite hot coffee drinks with you. Whateveryou decide to make, you need to start with some good fresh brewed coffee. We use Duncan Doughnuts mediumroast. If you have clear glass Irishcoffee mugs they work and look great. Wedon't, so wewill be roughing it with regular coffee cups.
First the Spanish coffee. There are many variations tothis drink using 151 proof rum, brandy, cognac and just plain whiskey, we areusing Bacardi dark rum (no 151 in the house).
Rim your cup with cinnamon sugar, pour in 1 ½ oz of rum (ifusing 151 proof you can light the rum to carnalize the sugar be sure toextinguish before proceeding to next step)
Add ¾ oz Kahlua or other coffee liqueur
Add ¾ oz of Cointreau or triple sec orange liqueur (you canuse Grand Marnier if you want to go a little fancier)
Pour in coffee (approx. 4 oz to fill the cup) and top withwhipped cream and chocolate shavings or more cinnamon sugar.
Another favorite of ours is Irish coffee. This one we don't rim thecup with sugar.
Dissolve 1 tablespoon of brown sugar into 8 oz fresh brewedcoffee.
Add 1 ½ oz of Irish Whiskey, we will use Tullamore Dew
Top with whipped cream, you are supposed to float heavycream on top but we are using whipped cream. You can also use Irish creamin place of the whipped cream.
Of course we have to have a Kentucky bourbon coffee recipeas well. This will be using the bourbon cream we made last week.
Sugaring the cup rim is optional.
Add 6 oz fresh brewed coffee
Add 1 oz bourbon
Add ½ oz Kahlua or other coffee liqueur
1 teaspoon brown sugar
½ teaspoon vanilla extract
1 ½ oz of bourbon cream or heavy cream if you don't havebourbon cream
Top with whipped cream
No matter what your taste we hope you are staying safe andhealthy during this time of quarantine.
#fooddudereviewed #thirstythursday #coffeedrinks #quarantinecocktails