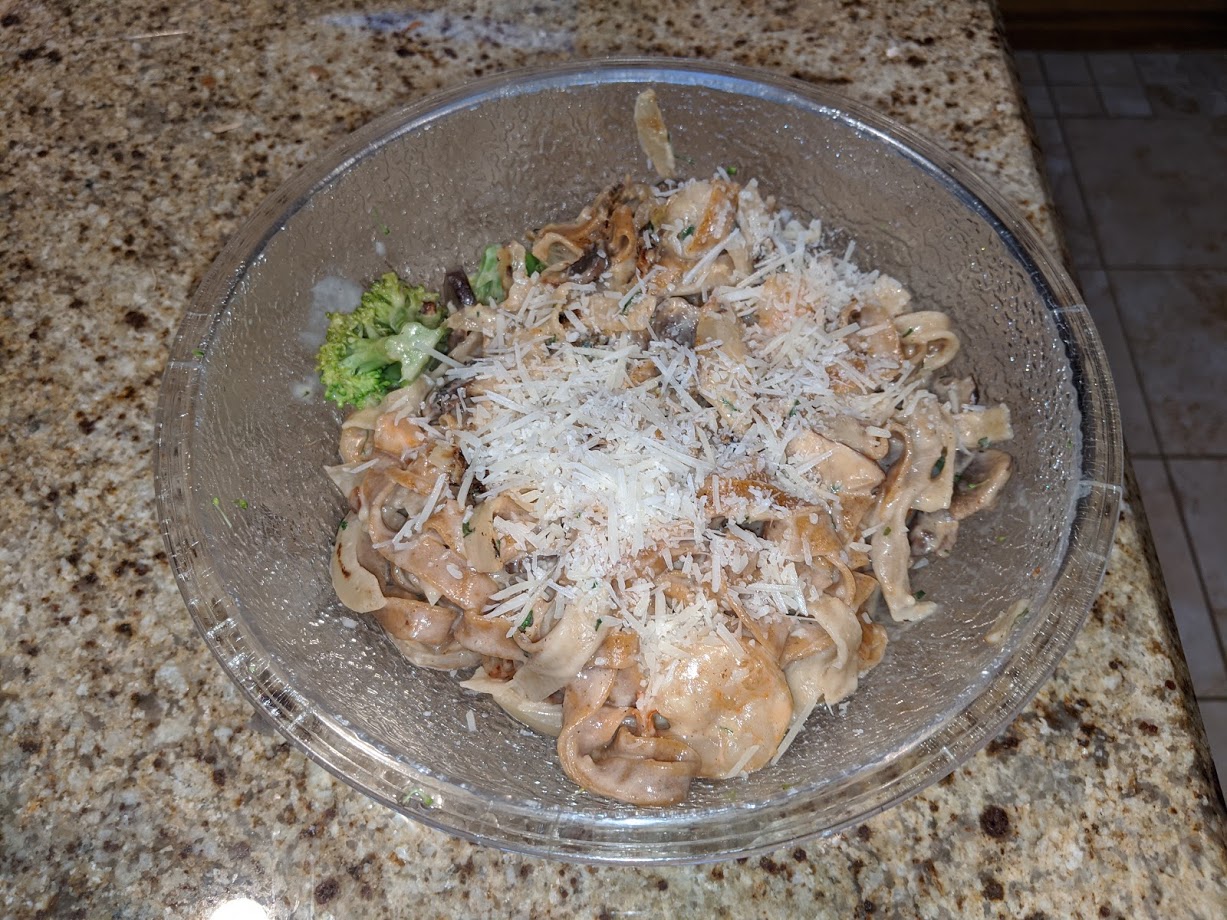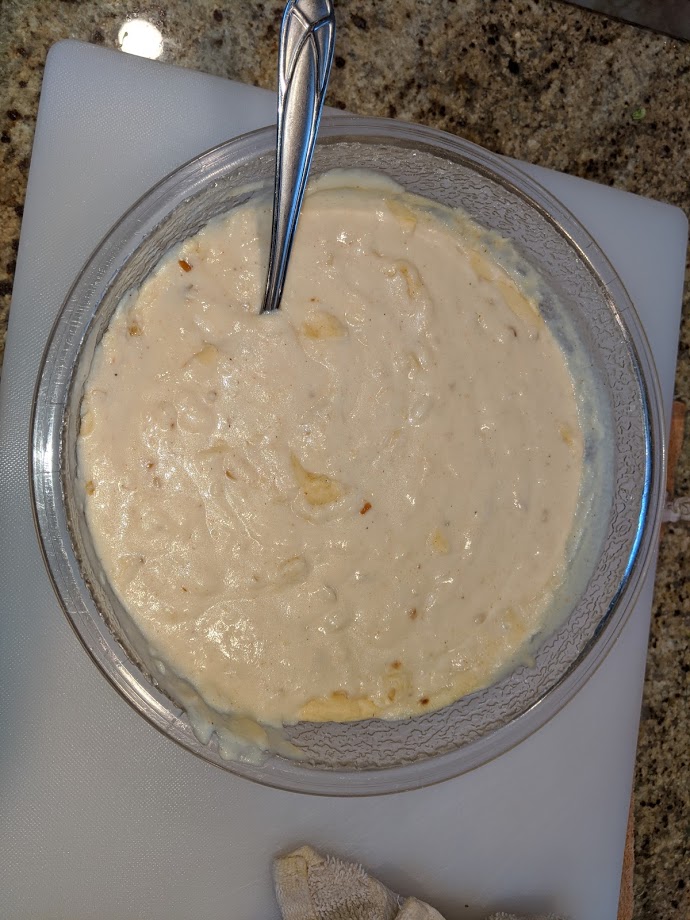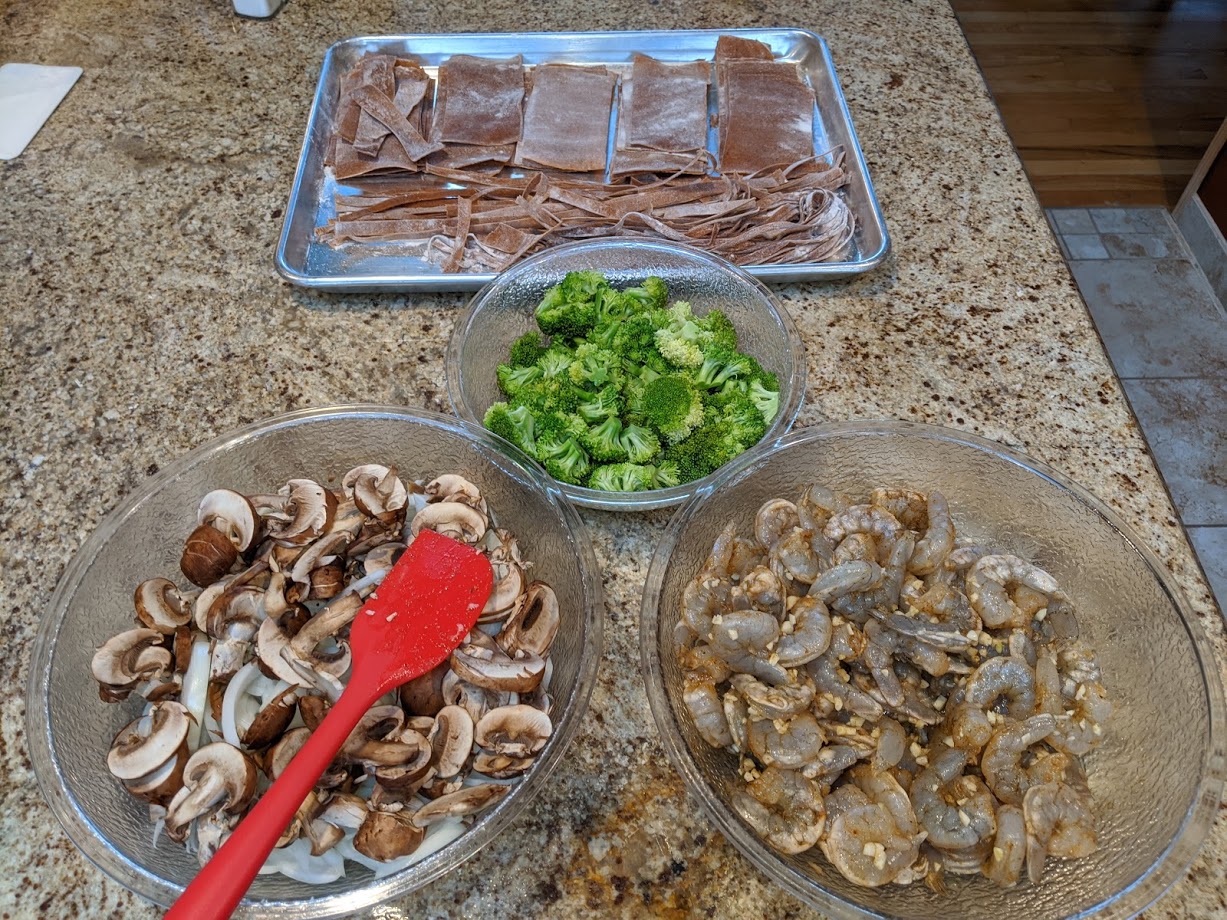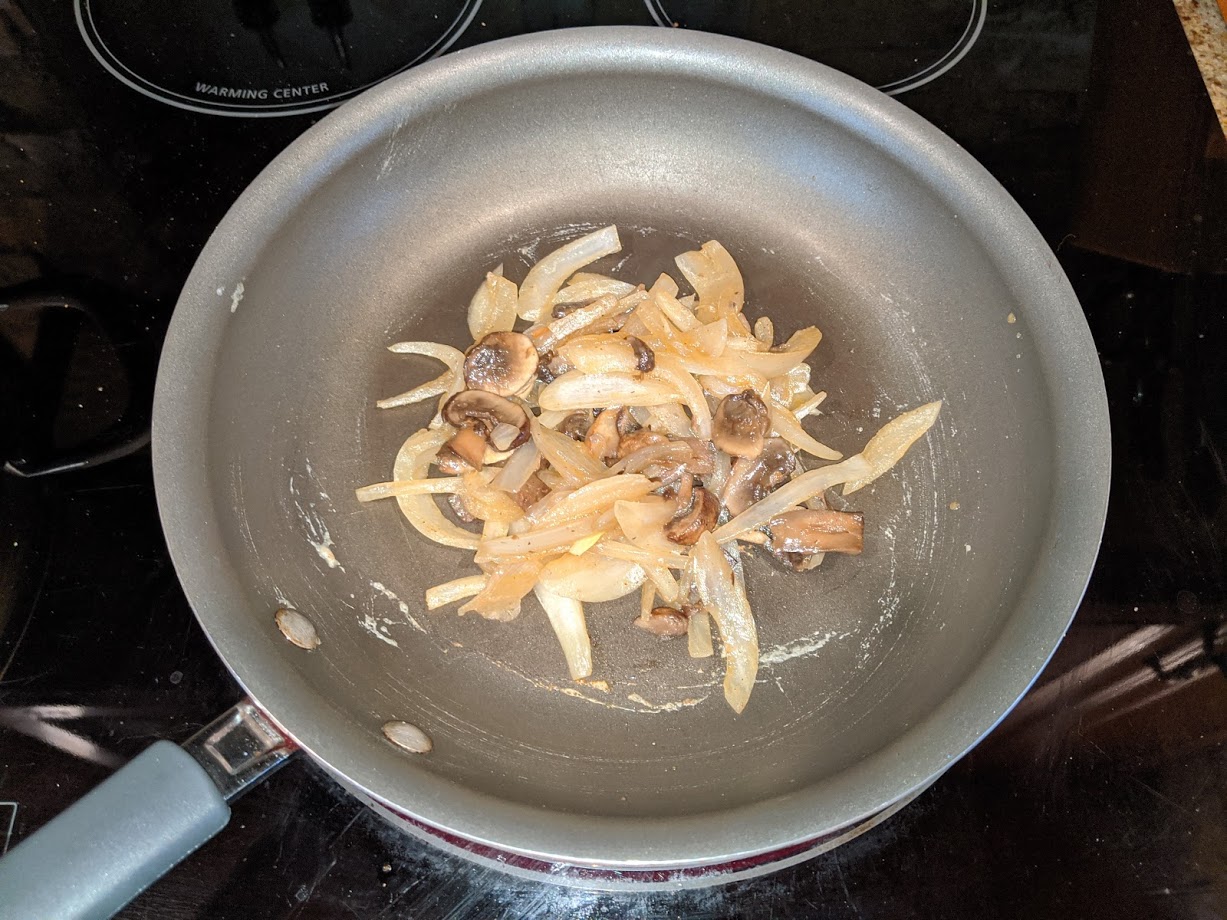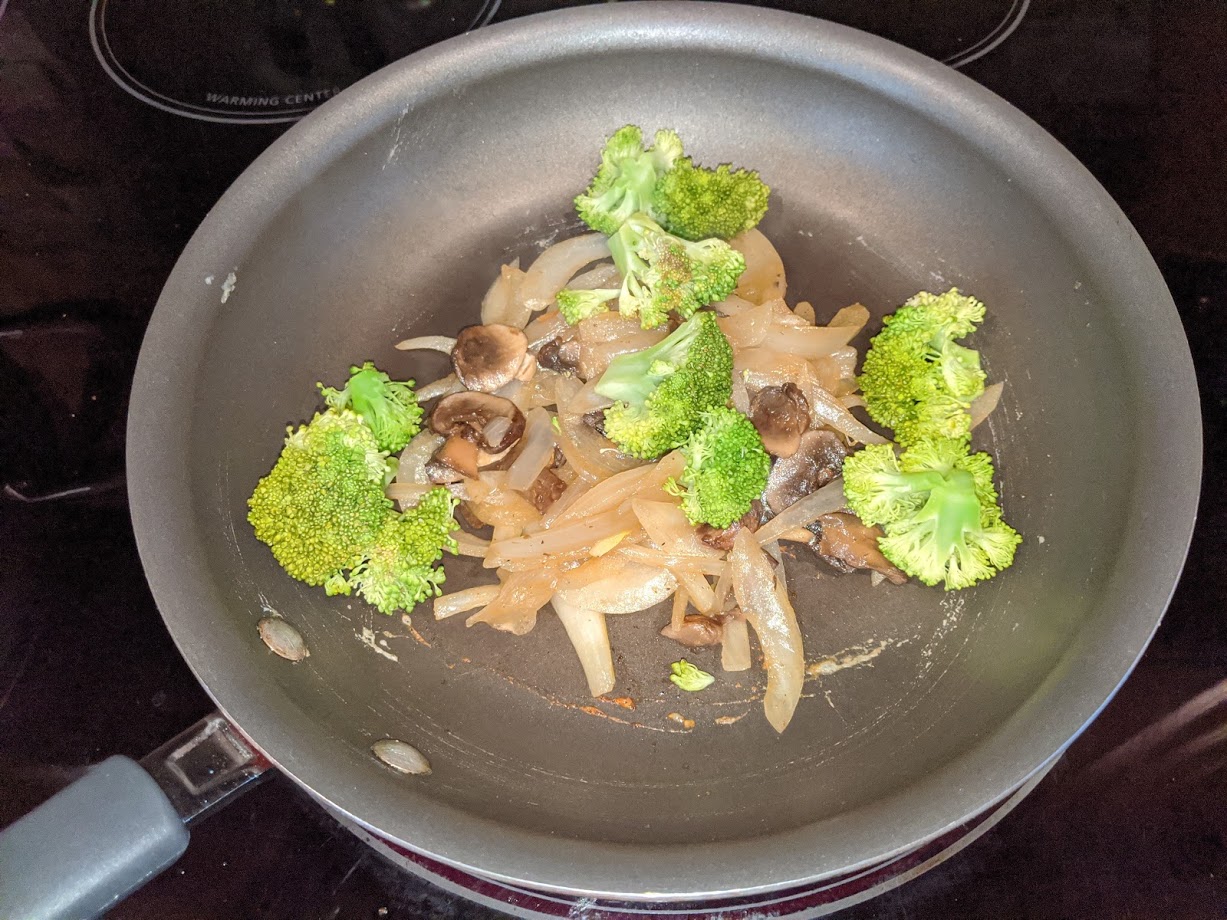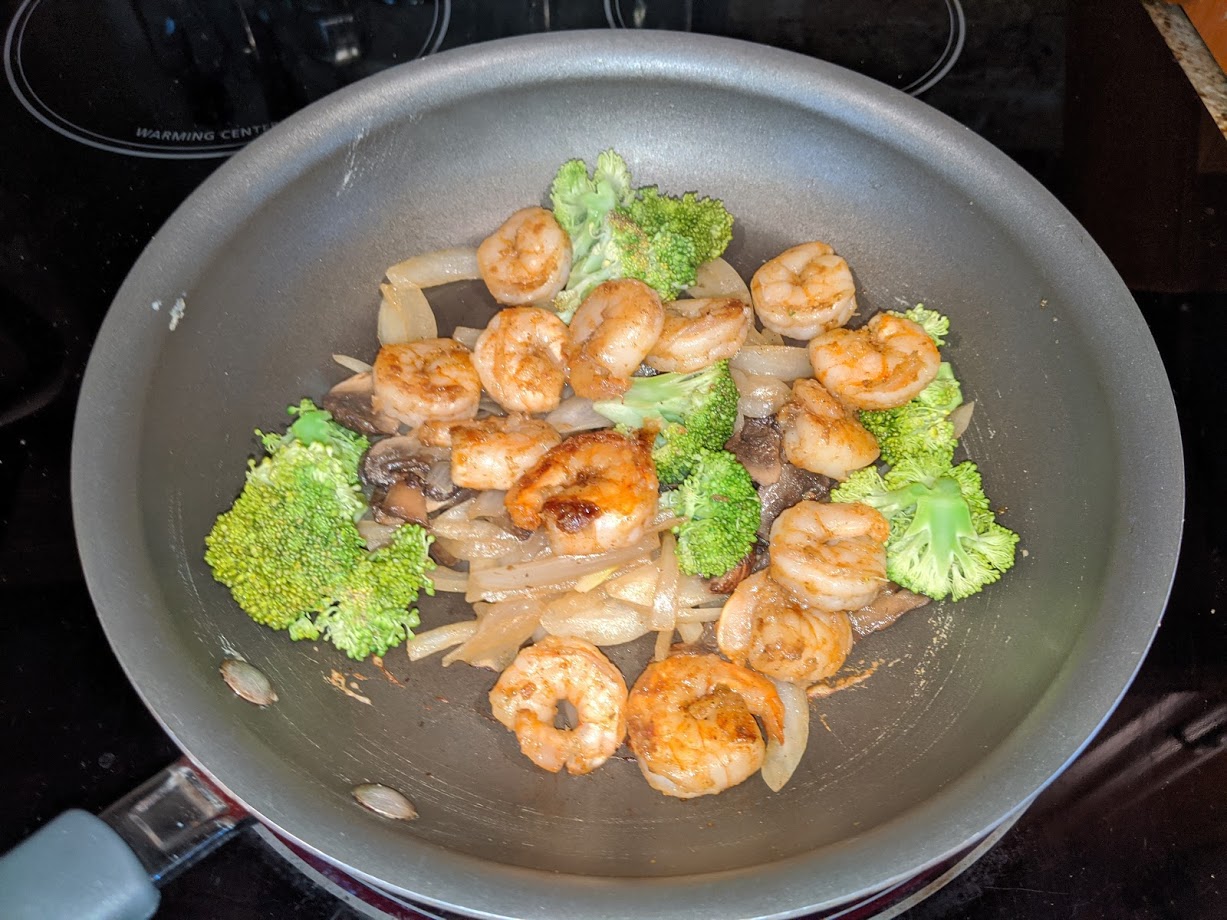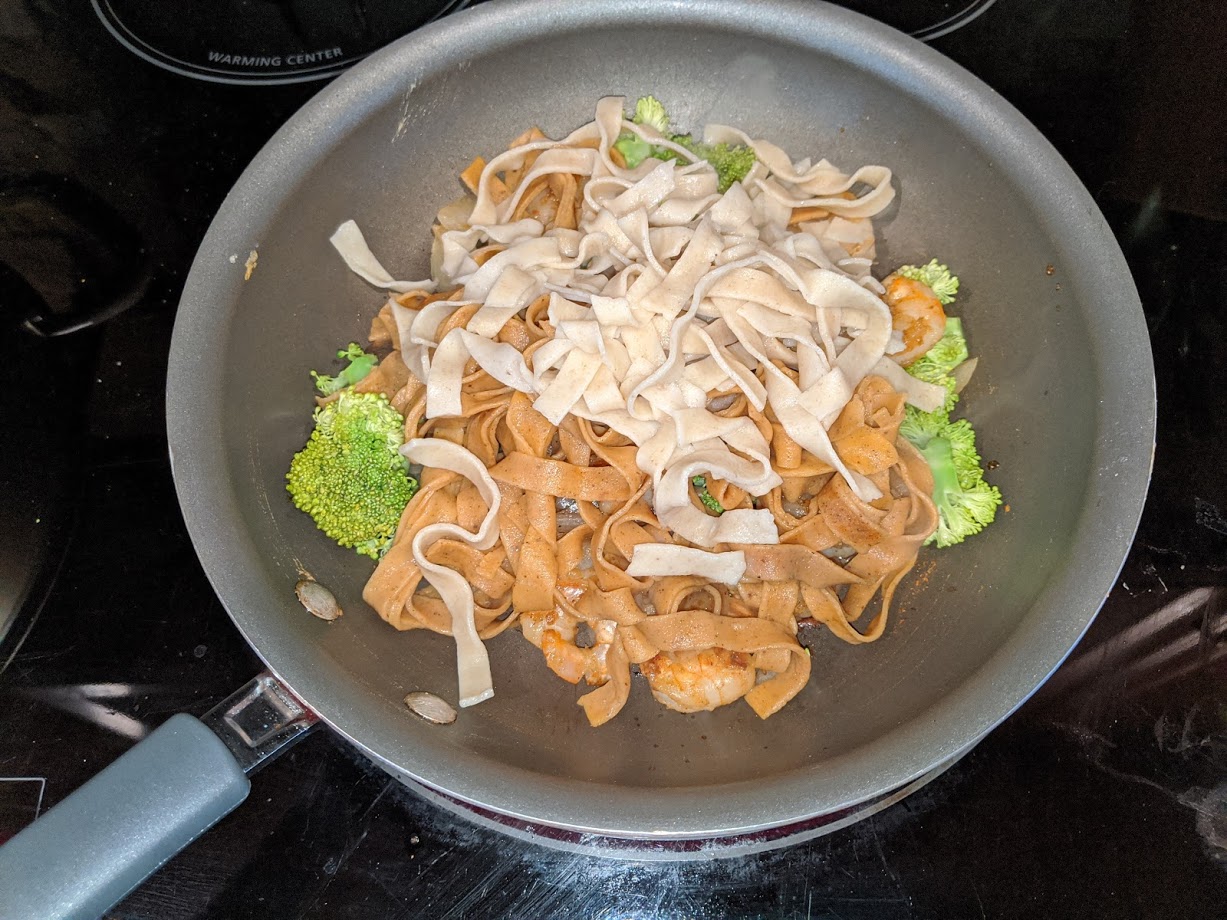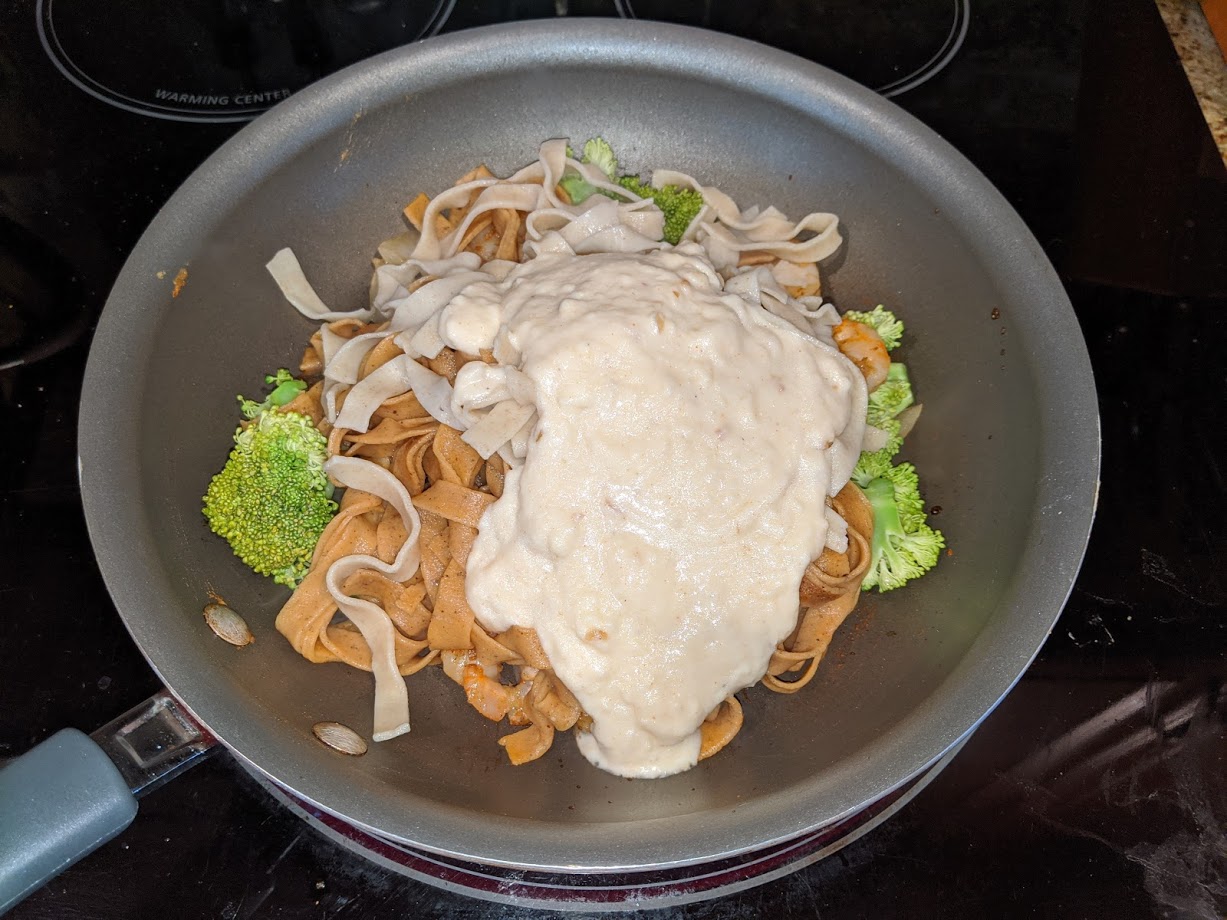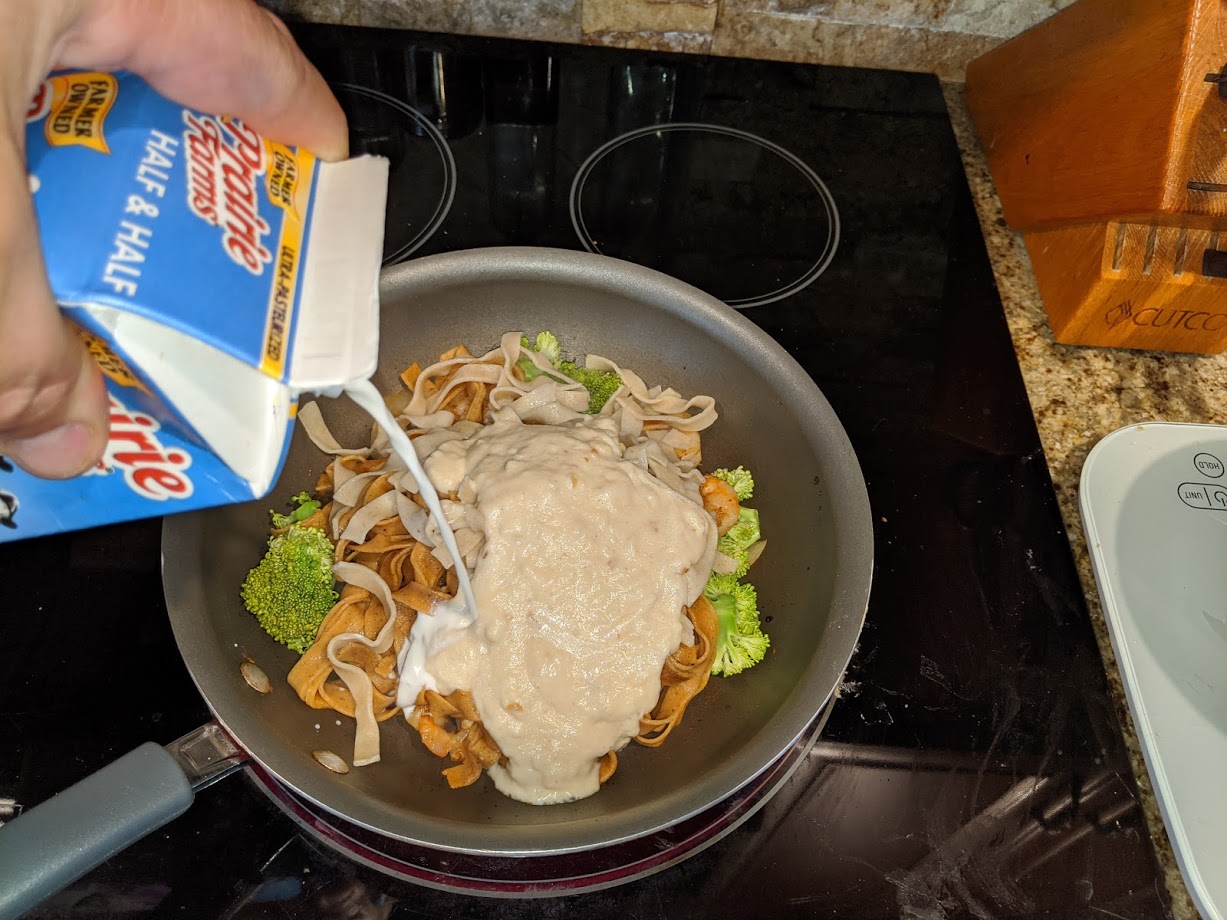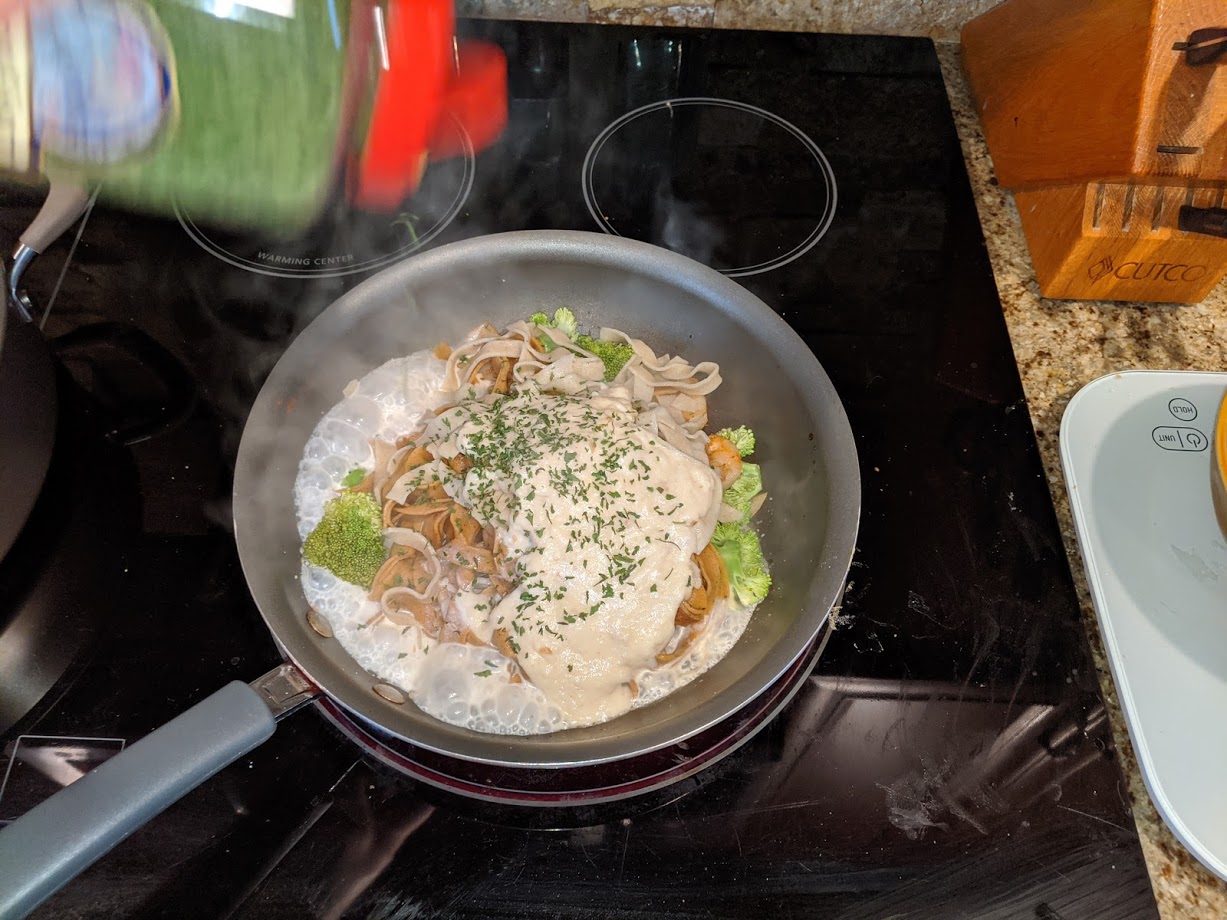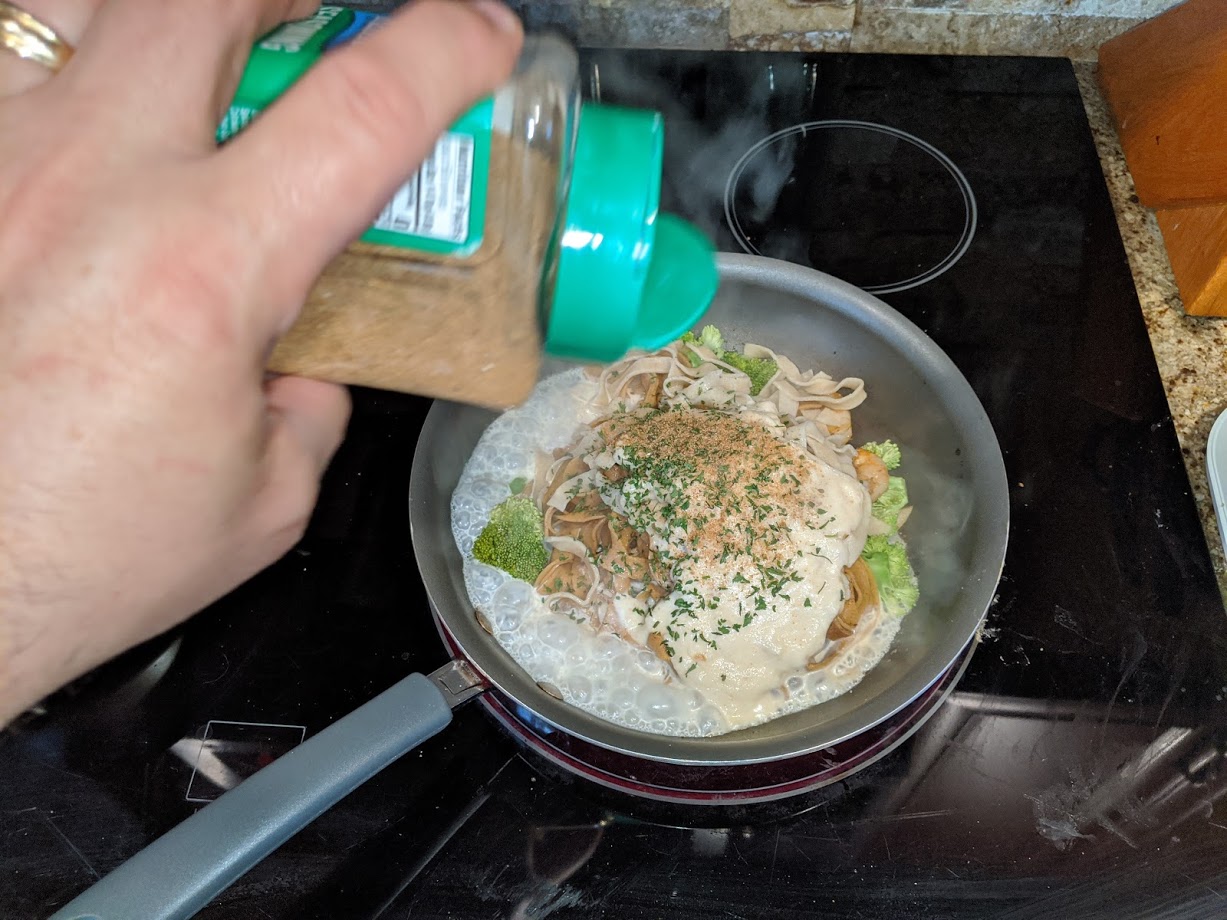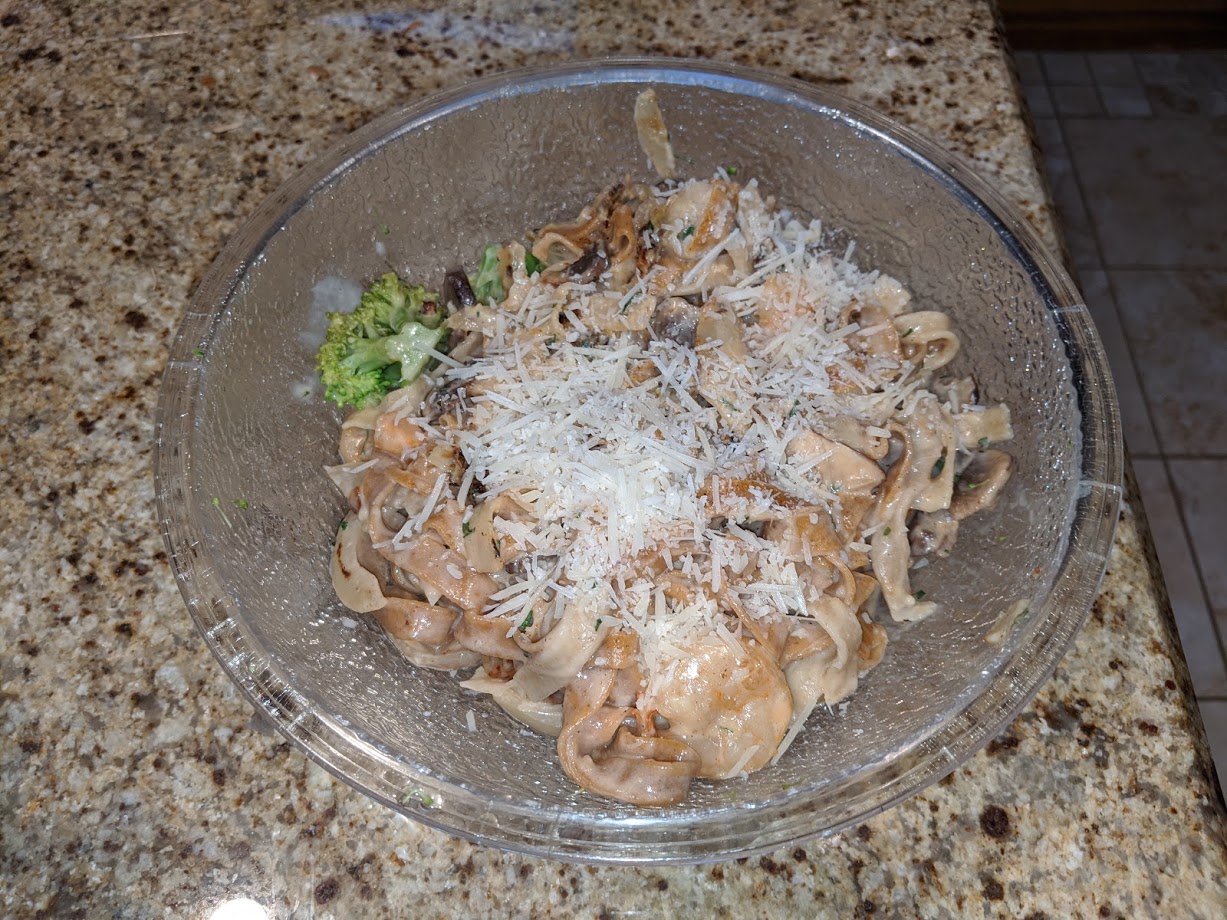 IIIIIIIIIIt's FUN FOOD FRIDAY. It is Friday…right? This week for our quarantine cuisine we are making Cajun Shrimp Fettuccini Alfredo using some of Dylan's homemade roasted red pepper pasta. If you are not a seafood lover you can also make this using chicken. The way we like to make it is to cook all the components up separately which allows you to personalize how much of each item you put in. Teresa likes more veggies and less protein. For the shrimp (or chicken) just cook in some oil in a hot pan with garlic and Cajun seasoning and set aside. We also cooked some mushrooms and onions which we cooked in the same pan after the shrimp and broccoli which was steamed…you know trying to keep it healthy. You can also use spinach if you have it, we did not.

Here is what you'll need:
2 lbs. med-large shrimp shelled and deveined (or chicken)
Sliced mushrooms
Julienned onions
Broccoli florets
1 lb. of cooked fettuccini (or pasta of your choice)
Olive oil
Cajun seasoning

Stir in garlic and cook for 1-2 minutes. Add flour to make a roux and cook for 2-3 minutes but do not let it burn or brown which will make your sauce dark. Wisk in ½ & ½ stirring constantly. As it heats up, the sauce will start to thicken. Use the milk to thin it out as needed. Stir in parmesan cheese, once again using the milk to keep the sauce at a desired consistency. Add salt and pepper to your taste and that is it.

Using a sauté pan, add your desired amount of veggies, shrimp (or chicken) and pasta and 2-3 small ladles of alfredo sauce.
Cook together tossing in pan to thoroughly coat everything with the sauce. Once again you can use milk or ½ & ½
to thin it out a little if the sauce is too thick.
Season with Cajun seasoning and chopped parsley to your desired taste and serve.
Top with a little fresh grated parmesan cheese.

Until next week…Enjoy and stay safe!
#fooddudereviewed #funfoodfriday #quarantinecuisine #fettuccinialfredo